EMI and Apple offer DRM-free Music on iTunes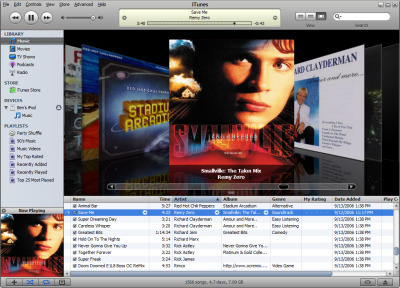 I don't like DRM, never did and I think many consumer like me feels the same way about it. Apple and EMI finally step up to the plate offering high quality and DRM-free music on iTunes. EMI has made their music available without restrictions with slightly higher price at $1.29/€1.29/£0.99 per track. If you have already purchase the track with DRM protection on it, you will be able to upgrade your tracks to DRM-free version for $0.30/€0.30/£0.20 per track. These DRM-free tracks will be available starting this May.
"We are going to give iTunes customers a choice—the current versions of our songs for the same 99 cent price, or new DRM-free versions of the same songs with even higher audio quality and the security of interoperability for just 30 cents more," said Steve Jobs, Apple's CEO. "We think our customers are going to love this, and we expect to offer more than half of the songs on iTunes in DRM-free versions by the end of this year."
"EMI and iTunes are once again teaming up to move the digital music industry forward by giving music fans higher quality audio that is virtually indistinguishable from the original recordings, with no usage restrictions on the music they love from their favorite artists," said Eric Nicoli, CEO of EMI Group.
I really want to see other studios follow EMI's footstep and trusting its consumer. Way to go EMI and Apple!
[via Apple press release]