Emberlight smart socket lets you control any light bulb over WiFi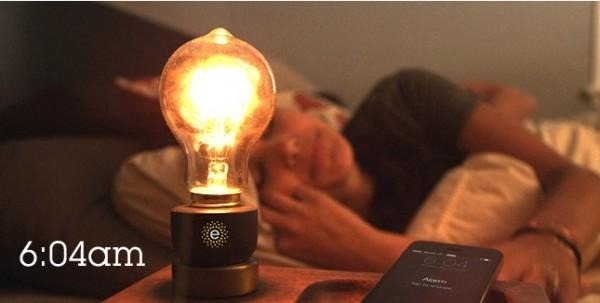 If you think it would be handy to control your home's lighting through your mobile device but you've still got a box full of ordinary light bulbs in the closet, emberlight bids itself as the solution: a smart socket that lets you control any light bulb with your smartphone.
Emberlight is a connected gadget that screws into your existing light socket, serving as middle-man between it and any dimmable CFL or LED light bulb you wish to use. The smart socket connects to your wireless network, and can be configured using your mobile device.
Read our review of the Philips hue BR30 smart light bulb!
Lights can be set to automatically turn on and off based on Bluetooth proximity, and moods can be created for toggling to different presets for whatever situation is taking place. The lights can also be set to simulate the sunrise, slowly increasing in brightness to wake you up.
The project hails from San Francisco, and is being funded through Kickstarter, where it is nearing half of its goal with 44 days left. A pledge of $49 USD will get backers one emberlight, which is set to retail for $60 when it hits shelves. Delivery is estimated for February 2015.
VIA: Digital Trends