Lenovo Horizon 2s and 2e AIOs can lay flat, promise slimness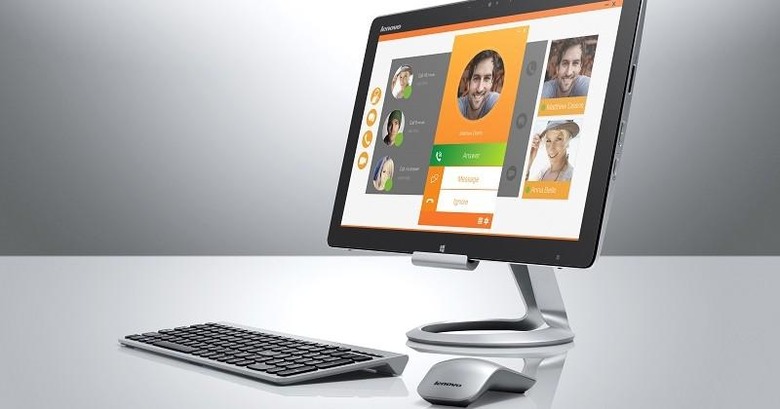 Laptops are all the rage, but tabletop PCs have their own appeal — namely for families that share a single machine, or in the office. To meet those needs is Lenovo, which has introduced two new tabletop PCs, the Horizon 2s and 2e. Users familiar with the previous Horizon offerings will be glad to know both new models include the same Flat and Stand modes.
The "s" in the 2s' name stands for "slim", says Lenovo, which is spot-on given the computer's 0.59-inch thickness. As with the previous Horizon offerings, this tabletop PC is portable, in the sense that users can pick it up and carry it to a different room without hassle. Unlike its heavier predecessors, however, the Horizon 2s model has been shaved down to about 5lbs, quite a bit less than the approximately 15 pounds of the older Horizon 2.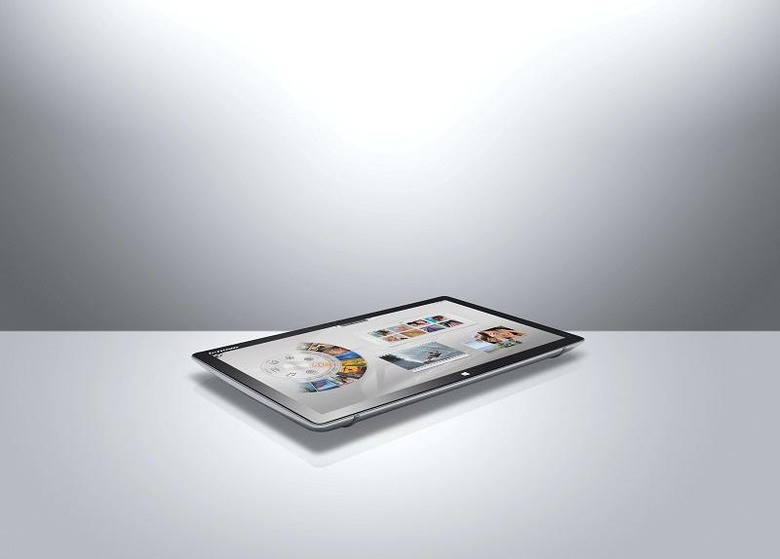 The Horizon 2e, meanwhile, features a 21.4-inch Full HD display, being the lesser of the two models. Both models feature an Intel Core Haswell processor and Windows 8.1, Bluetooth 4.0 and NFC (which is optional on the 2e model), Dolby Home Theater stereo speakers, and the ability to run 2.5 hours on the integrated battery (2s) and 3 hours for those with a 2e model.
To help take advantage of the two models' designs are 40 multi-user games and educational programs that are pre-installed. For those with eyeing the Horizon 2s model, you'll be shelling out $949 or more, while the 2e will start at $749. They arrive in September and October, respectively.