Ematic reveals $119 Android 4.0 ICS tablet "Steal"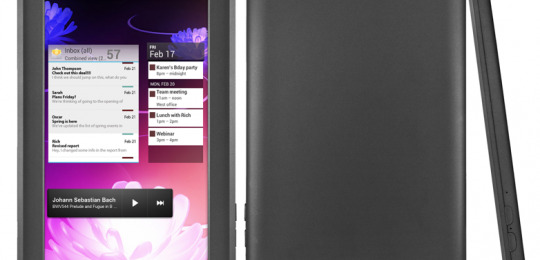 As its own name suggests, the tablet released today by the relatively new manufacturer known as Ematic does appear to be a "Steal." This device's full name is eGlide Steal and will bring you a 7-inch display and no less than the newest (and rarest) of Google mobile operating systems: Android 4.0 Ice Cream Sandwich. With the software and the price being the main draws here with this new monster, can we trust the build quality?
Generally you can have a high quality tablet and you can have it running the world's most advanced software from Google, but you can't also have it for less than $200. Ematic have released this tablet for $119 this week and promise that you'll get 1GB of RAM, 4GB of internal storage, and a microSD card slot as well. What they do not promise is that you'll be satisfied with the display resolution – which they do not list.
For $119 USD, you basically cannot go wrong – unless you're looking for a long-lasting masterpiece that'll have you doing high-powered tasks for years on end. If you want such a tablet, you'll want to go with a Samsung Galaxy Tab 2 7, or perhaps one of the upcoming ASUS tablets that may well reveal themselves at Google I/O very, very soon. If you do decide that Ematic has the hardware you're after, let us know how your experience was!
This device will be available at retailers throughout the United States this week.
[via Android Community]