Email app CloudMagic adds security features, paid tier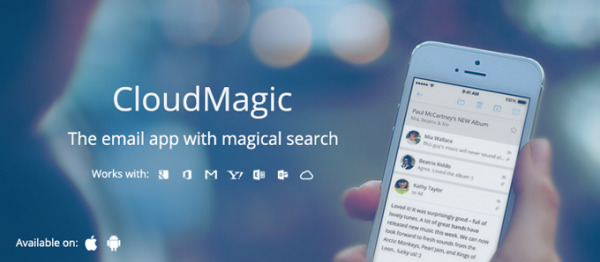 Email is seen in many different lights, but one thing is certain: we all have and address, and use it. In that respect, it's important to have an email app you can trust. Google recently made a splash with Inbox, but that's a rethinking of email that some aren't fond of. We shared our picks for best email app that was more true to form, with CloudMagic taking the reigns. Now the service has been updated, and brings in more features, as well as a paid model.
For $4.99/month, you'll get the ability to add as many email addresses as you like. Their 'Pro' version also lets you sync settings across devices, should you have CloudMagic on multiple handsets. Things like account nicknames, assigned colors, and push or notification settings can be set once and realized elsewhere with CloudMagic Pro.
Perhaps more attractive are new security features. If your handset is lost or stolen, you can remotely wipe CloudMagic data via their website. You'll also get the ability to open attachments in the background.
CloudMagic Pro users will also get priority support. When you have a question or issue, you'll be bumped ahead in their email queue.
The new features are great for email addicts and casual users alike, but what are the chances people will generally pay $4.99/month for email? An annual charge brings the cost down to $44.99/year, but are the services mentioned enough to have you coming out-of-pocket? CloudMagic thinks so.