Elon Musk's Boring Company gets Chicago airport loop contract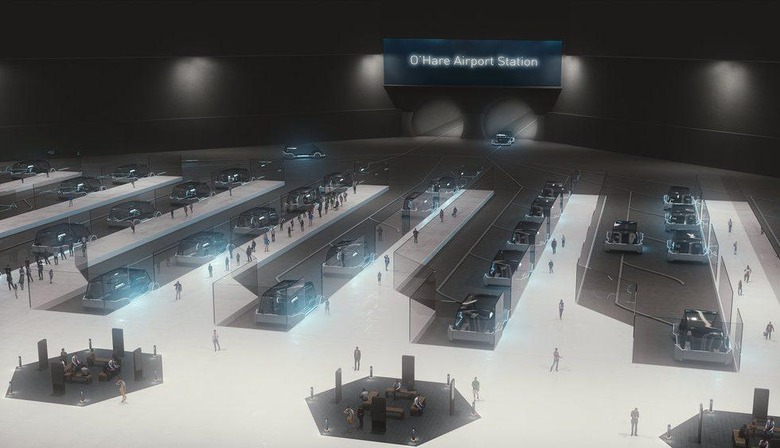 Elon Musk's Boring Company just netted itself a pretty big contract. The city of Chicago, more specifically the Chicago Infrastructure Trust, has selected The Boring Company to create an underground link that provides express service between O'Hare International Airport and downtown Chicago. Obviously, the goal is to provide quick travel for people going to and from the airport, but the hope is that it will also help decrease traffic in the area as well.The Boring Company announced the new contract on its website today. The Chicago Express Loop, as it's being called, will connect O'Hare Airport at terminals 1-3 and Block 37 in downtown Chicago. In an FAQ in that same announcement, The Boring Company notes that an alignment map of the loop will be published later on this summer.
Once it's completed, the loop will be able to travel between the airport and downtown Chicago in about 12 minutes, which is "three to four times faster than existing transportation systems" between the two locations. It'll do this using electric skates that are build on modded Tesla Model X chassis, which are capable of traveling up 150 miles per hour. Each skate can accommodate between 8 and 16 passengers, with one leaving each station as often as every 30 seconds.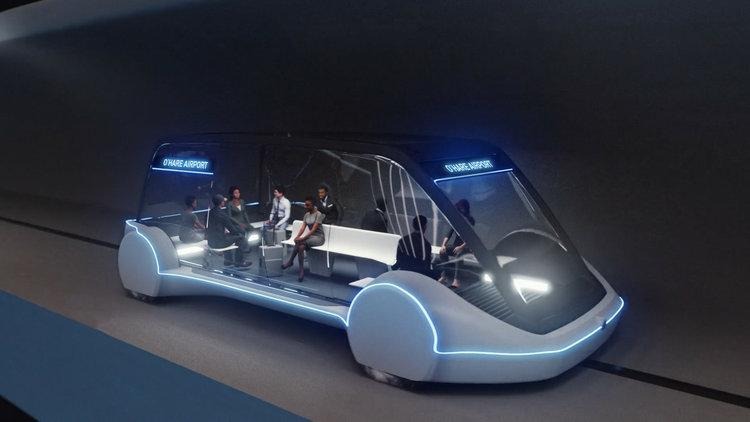 Specific details about the project are unclear at this point, but The Boring Company does say that it will be 100% privately funded. A lengthy write-up in The Chicago Tribune says that the total cost of the project could be around $1 billion, according to unnamed sources with knowledge on the matter. The Boring Company plans to charge between $20 and $25 per ride, and it'll get to keep all revenue in return for funding the construction and maintenance of the loop itself.
At the moment, there's no estimate on when construction will be complete or when the loop might open to the public, so this is definitely a story to watch as we move through the rest of the year and into 2019. One thing is clear: This is definitely a big win for The Boring Company, and it's a chance for Musk to prove that he can help major cities cut back on their traffic and transportation problems. Stay tuned.