Elon Musk's Boring Company demo is pretty exciting but bumpy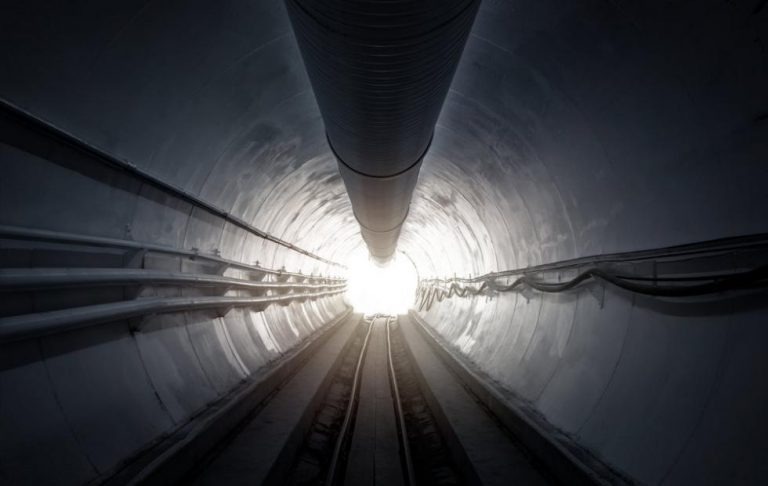 It's probably no secret that Elon Musk is considered either one of the brightest minds today or one of the craziest. While Tesla's business is being put in question, the grand visions he has for electric vehicles and space travel has been inspirational to say the least. In contrast, his plan to bore high-speed underground highways has been met with skepticism, opposition, and regulatory roadblocks. Musk has just given a select few from the public a chance to feel the future today and it definitely feels promising. That is, if the Boring Company can deliver all that Musk promised.
After two years of drilling and hyping, the Boring Company, led my Elon Musk, of course, was finally ready to launch its first tunnel. That might actually be a bit of an exaggeration because that tunnel is just 1.14 miles long, spanning the distance between a garage in SpaceX HQ to an almost unimpressive but secretive structure in Hawthorne, CA. That, however, may be enough to prove that Musk isn't as crazy as he sounds.
It's not yet all that Musk promised, of course, just an appetiwasof sorts. Invited daring testers had to ride a modified Tesla Model X when the final tunnel will accept any car that fits its girth. The most important detail, however, was the alignment wheels that attached to the Tesla's two front wheels. Musk promises those could be used on any vehicle as well.
This can be applied to any autonomous, electric vehicle, not just Tesla

— Elon Musk (@elonmusk) December 19, 2018
Those wheels are, of course, designed to keep the speeding Tesla from running off track. For the maiden tests, that car sped along at around 40 mph, not yet the 100+ mph of Musk's promise. Which was probably good because, at its current state, the ride was reportedly bumpy at that speed. Thanks to the alignment wheels no less.
Musk's ambitions are, of course, go a lot further than that. He described the final experience as like falling into a worm hole in one terminal and then popping up at another a few miles away. He also teased that these tunnels will eventually connect to the Hyperloop, yet another dream that has yet to take actual shape. Unsurprisingly, he put that discussion off for another day.