Elon Musk Tweet hints at what finished starship will look like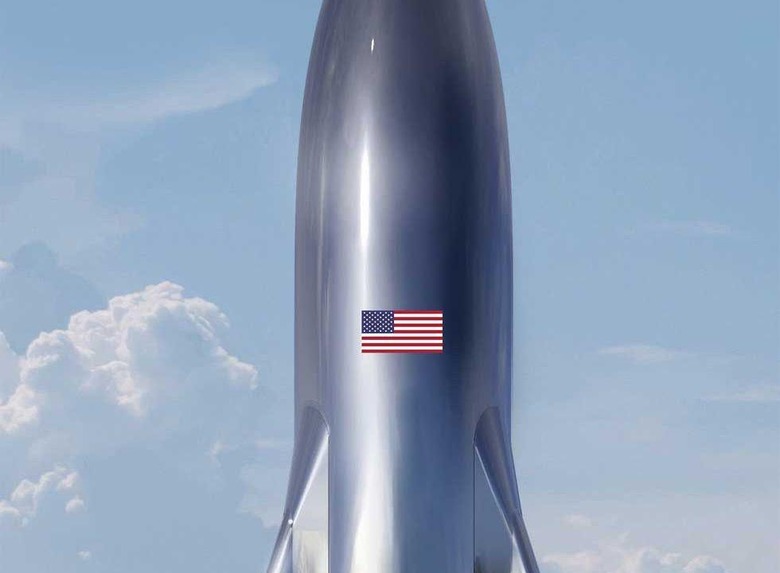 Sometimes it's hard to tell when Elon Musk is joking and when he is serious. Recently Musk Tweeted an image of a shiny rocket that he says is similar to what the finished starship will look like. Musk and the crew at SpaceX are currently assembling the Starship test vehicle.
The tweeted image shows a shiny rocket that looks like something out of old science fiction. Musk notes that an operational Starship would have windows. Some have pointed out that the image Musk Tweeted has a rather poorly photoshopped flag on its side.
The image shows a rocket that sits on the tips of its three side fins. It's a cool looking design that Marvin the Martian would appreciate. SpaceX is hard at work on more conventional spacecraft.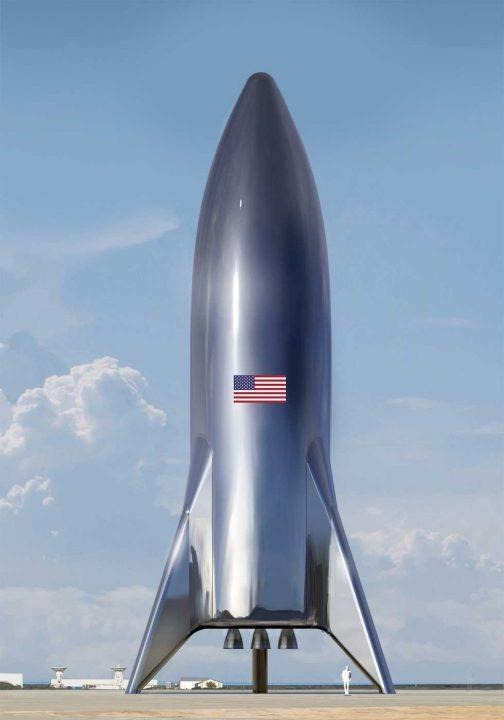 The first completed Crew Dragon spacecraft enjoyed a vice-presidential visit last month as the spacecraft sat mostly assembled and getting ready for its first test flight. Back in November, NASA set the first test flight for the commercial crew ship for this month.
Whether or not that mission launches this month remains to be seen. Launch delays are common for a myriad of reason ranging for poor weather to some sort of fault in the spacecraft.