Elon Musk to offer free Boring tunnel rides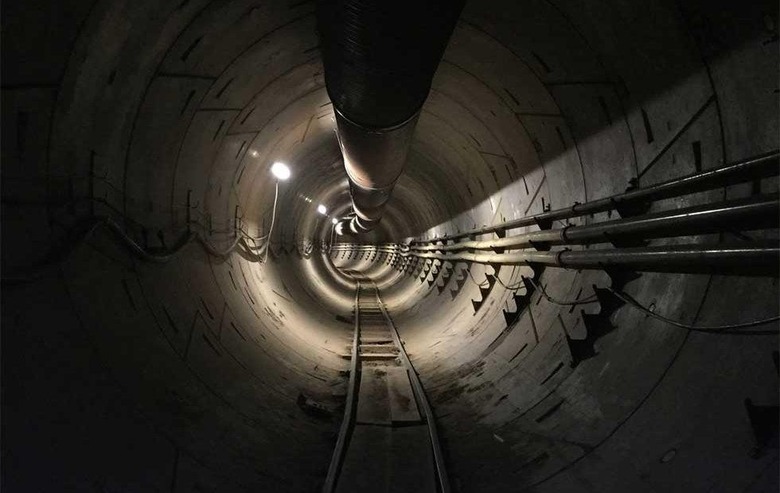 The most interesting thing about the Boring Company, the Elon Musk helmed tunnel digging company, so far has been that Musk and co-built and sold flamethrowers. The actual purpose of the Boring Company is to dig tunnels to help people get out of the traffic many sit in daily. Boring Company's very first underground tunnel is nearly finished.
It runs under LA and heads towards LAX with SpaceX having its own entrance to the tunnel. According to Musk, this very first tunnel is almost complete and once the regulatory approvals are finished, the Boring tunnel will be open to the public for free rides.
Those free rides could begin as soon as a month from now. Eventually rides along the tunnel will cost money. Musk has said that a ticket to ride the tunnel could cost less than a bus ticket. This would likely make the tunnels very appealing to commuters needing to move around the city.
Musk has also talked again about how the tunnels will be used. He says that the tunnels will be open to cars, but shuttles carrying pedestrians and cyclists would be prioritized. The video in the tweet below shows the nearly completed tunnel.
Another interesting tidbit offered by Musk is that Boring Company has begun to build a tunnel between Washington D.C. and New York. Next year the company hopes to start with a tunnel between LA and San Francisco and this tunnel will be made to support the true hyperloop with speeds faster than a jet.
SOURCE: Engadget