Elon Musk sees EV with 745mi range by 2020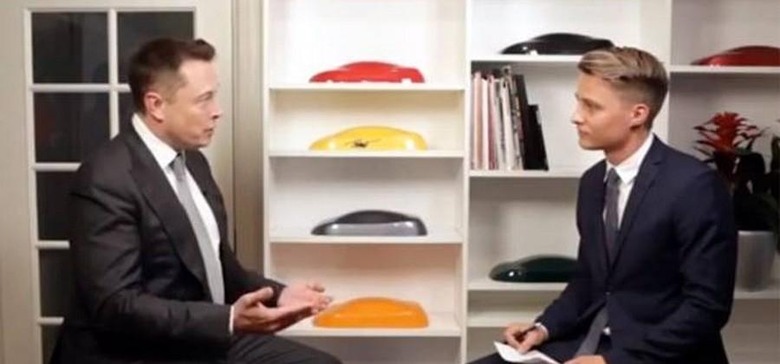 Tesla CEO Elon Musk recently did an interview in Denmark where he talked about all sorts of topics. Naturally, he spoke about where he see the future of the EV market going. The big problem that EV buyers have today are relatively short driving ranges offered. Tesla has the best driving range with its Model S able to go several hundred miles on a charge.
Musk answered a question from the interviewer on when we can expect to see EVs able to drive 1000km per charge, which is about 612 miles. Musk said that a Model S has already gone 500 miles on a charge, at low speeds.
He thinks that the Model S might be able to go 500 miles per charge by next year, but definitely by 2017. By 2020 Musk thinks that a driving distance of 1200 km, or about 746 miles, will be possible per charge. It's unclear if Musk was talking about normal driving distance or hypermiling the EV.
Musk also talked a bit about increasing competition in the EV market with the likes of Porsche and others announcing EVs. He said that he is glad to see that happen. That makes sense because more EVs available mean more people likely to buy them as they go mainstream.
SOURCE: Treehugger