Ellipsis 10 Android 5.1 Tablet Now Available At Verizon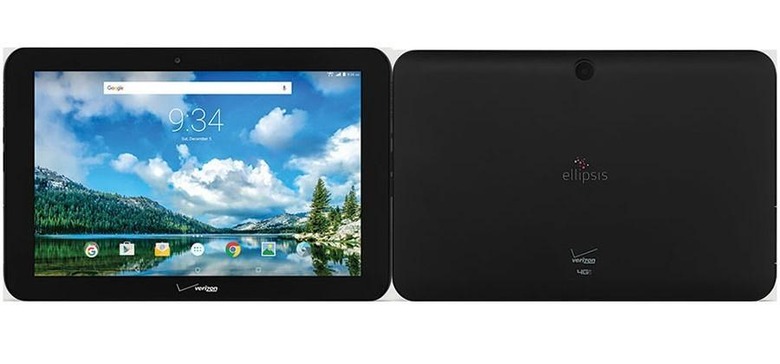 Verizon has announced a new tablet has landed at stores around the US called the Ellipsis 10. The tablet has a big 10-inch screen with full HD resolution and supports the Verizon 4G LTE network. The tablet runs Android 5.1 for the OS and will work for just about any mobile user type from parents just wanting to stay connected to business folks needing to work or gamers playing on the go.
The 10.1-inch screen has native resolution of 1900x1200. The audio system features smart amp sound tech and stereo speakers that fire angularly to boost power and volume for watching movies or listening to music. The tablet has a 2MP front camera for video chat and selfies and a 5MP rear camera for full HD resolution video.
The chassis of the tablet is plastic with soft touch rear and it has an anti-fingerprint coating that helps to prevent smudges. Power for the tablet comes from a 9,100 mAh internal battery promising up to 25 hours of normal use.
Verizon claims that is the largest battery for any 10-inch tablet on the Verizon 4G LTE network. Verizon is offering the Ellipsis 10 tablet for $199.99 with 2-year activation or $12.49 monthly for 24 months. The full price of the tablet is $299.99.
SOURCE: Verizon Wireless