Elgato Turbo.264 HD USB dongle gets 1080p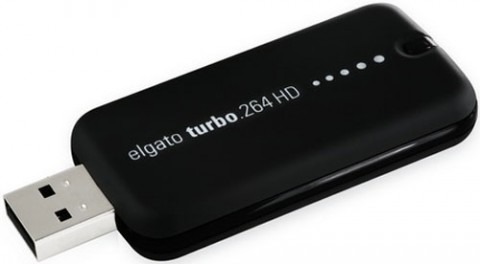 The Elgato Turbo.264 USB video conversion dongle has been around for awhile now. But today the company announced they would be adding 1080p compatibility to the device, making way for the Turbo.264 HD. It's a small difference with a big impact.
This new dongle makes it possible to convert videos into H.264 format at a much faster rate. Converted files are compatible with the iPhone, iPod, Apple TV, Sony PSP and various other portable gadgets. This latest Elgato offering also supports HD camera file formats including MPEG-2, MPEG-4 and AVCHD.
Additional supported formats include AVI, QuickTime, WMV, MPEG-1, H.263, H.264, DV, raw VIDEO_TS and XviD. With nine export presets, you're sure to find the format you want. You can use the Elgato Turbo.264 HD video conversion dongle with Macs with an Intel-Core processor running Mac OS X 10.5.6 or higher. You can get it now for $150.
[via Macworld]