Elgato Game Capture HD saves your finest gaming moments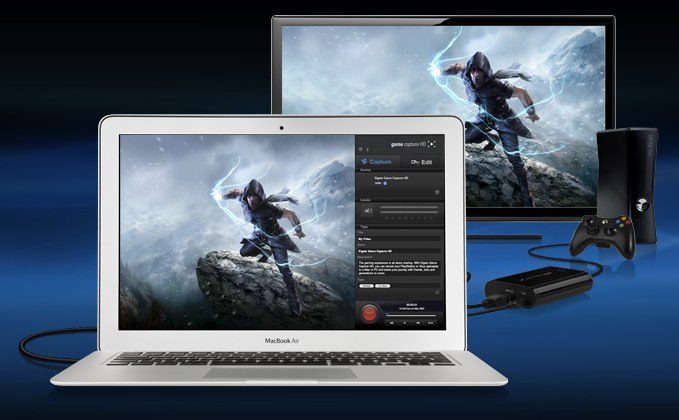 Elgato has launched its latest video gadget, the Game Capture HD, aiming to help socially-minded gamers share their exploits pwning noobs and fitting those last few difficult Tetris blocks into place. The compact box hooks up via either analog AV or HDMI input to your console and squirts time-shifted gameplay footage to your PC or Mac for recording.
The box currently works with Xbox 360 and PlayStation 3, though due to HDCP limitations there are some caveats to hook-up. Because the Xbox outputs an unencrypted HDMI signal, it can be hooked up via the Game Capture HD's HDMI input – there's a pass-through HDMI output for your TV, so you can actually see what you're playing – but, as the PS3 has HDCP protection, it has to use the AV input instead.
Up to 720p/1080i resolution is supported, and video is recorded in H.264 format which Elgato reckons is the best compromise for quality and size. There's one-click sharing to social networking sites like Facebook, and you can scroll back in time and start recording thanks to a permanent footage buffer.
Meanwhile, the company is working on an update to its existing EyeTV software to support the Game Capture HD adapter. The Elgato Game Capture HD will hit the market in early June, priced at $199.99.