Elgato Eve Motion Wireless Sensor With HomeKit Tech Turns Things Off For You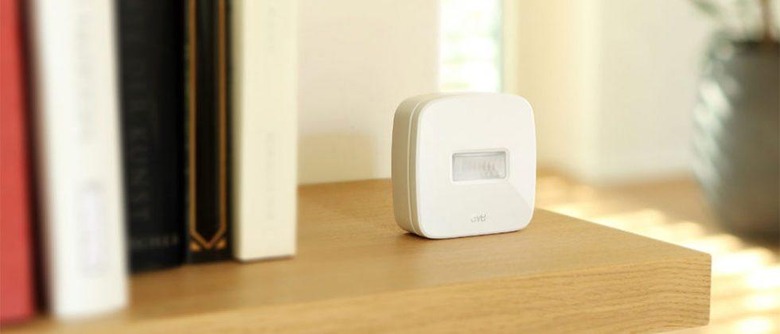 Elgato has unveiled its latest product called the Eve Motion. As the name suggests the Eve Motion is a wireless motion sensor that has HomeKit tech inside. It can be placed inside or outside the home and will automatically activate HomeKit Scenes and accessories. The Eve Motion is able to turn things on or off when it detects the presence or absence of motion such as power outlets, HVAC systems, lights, and combinations of devices.
The sensor has a passive infrared sensor and a typical reaction time of two seconds and is IPX3-certified for water resistance. It features a white housing that has no buttons or displays. Eve Motion connects directly to the iPhone, iPad, and Apple TV via Bluetooth LE with no gateways or hubs needed. Power is via a pair of AA batteries.
Adjustable sensitivity allows you to fine tune how your system operates with settings for low requiring more motion to activate items and high requiring less motion to activate products. Duration is adjustable, this feature lets the user choose how long things stay on or off after motion ceases to be detected. Elgato says that the sensor works best when at a height of 3-6 feet off the ground and has a range of up to 27-feet.
The rules that Eve Motion follows can be customized to do whatever you want from turning on lights and radios to whatever else you can think of. A rule is required to turn the devices on and a second rule is required to turn them off. Eve Motion is available via the Elgato website right now and on Amazon for $49.95.
SOURCE: Elgato