Elgato debuts Eve Room, Eve Weather with HomeKit support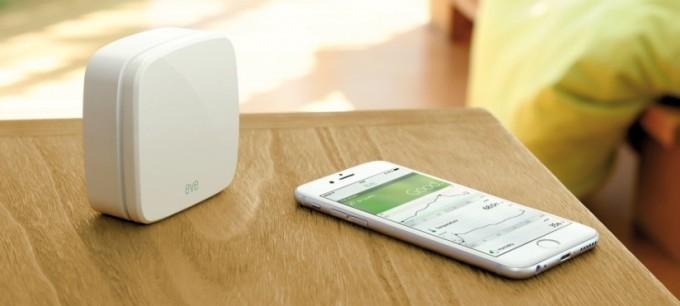 Elgato has announced the latest connected home devices in its Eve line, the Eve Room and Eve Weather. The two sensors are compatible with Apple's HomeKit ecosystem, and are used to monitor and gather data about the home, including things like air quality, temperature, humidity, and air pressure. Elgato notes that these are the first battery-powered accessories for HomeKit, and they can connect directly with iOS devices, without the need of a central hub or bridge.
The Eve Room, priced at $80, is used for monitoring indoor air quality, temperature, and humidity, with sensors that analyze volatile organic compounds (VOCs). The device does more than just check for CO2, but also scans for substances that can be hazardous to users' health, including alcohols, chemicals, molds, paints, smoke, and more.
On the other hand, the $50 Eve Weather is placed outside and used to check temperature, humidity, and air pressure before users leave home to start their day. The sensor is water-resistant, so rain is of little concern, and since it runs on batteries there are no wired connections to worry about.
Both the Eve Room and Weather connect to iOS devices via Bluetooth and feature Siri integration, so users can simply ask the virtual assistant about the temperature or humidity. The Eve app is also used with the sensors' data to display graphs based on day, month, and year, highlighting changes in the home's air quality over time.
Elgato says the Eve Room and Eve Weather are arriving at Apple's retail stores now, in addition to being available from their online store.