Electronic Arts announces Army of Two: The Devil's Cartel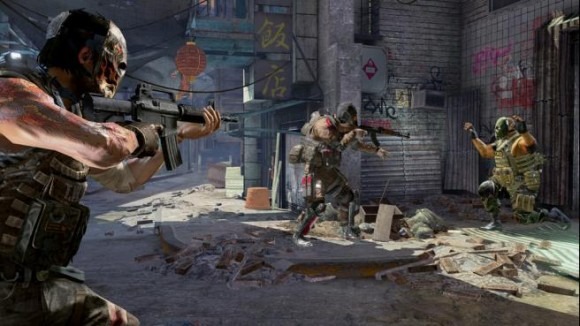 The Army of Two franchise will soon be getting another installment, as Electronic Arts has announced Army of Two: The Devil's Cartel. The third game in the franchise is getting a new developer too – EA Montreal is out, Visceral Games is in. The game will also be powered by DICE's Frostbite 2.0 engine, which made it's debut in Battlefield 3 last year.
There aren't too many details at the moment, but it sounds like The Devil's Cartel will be quite the departure from previous Army of Two games. The focus on co-op will remain, but The Devil's Cartel won't focus on Rios and Salem, the protagonists from the first two games. Instead, The Devil's Cartel is centered around the exploits of Alpha and Bravo, two operatives who are dropped into the middle of a drug war in Mexico.
In its announcement, Electronic Arts says that The Devil's Cartel "re-sets the series that pioneered the co-op experience with a more intense, mature and grittier tone." That's a little bit worrying, as the first two games in the series had an air of goofiness that you just don't find in many modern shooters, and that's what made them stand out from the crowd. There is reason to hope, however, as Visceral says in a trailer posted by Game Informer that it wants to not only bring back the "elements everybody loved" in the previous games, but improve upon them with this installment. Have a look:
Army of Two: The Devil's Third will be Game Informer's September cover story, so expect Electronic Arts and Visceral to keep silent on additional details until that issue hits stands. The game will be launching in March 2013 for Xbox 360 and PS3, shortly after Dead Space 3 arrives on the scene in February. Let's keep our fingers crossed and hope that Visceral merely improves on the formula of the first two games instead of changing it completely. Stay tuned.