Electric skateboards can be hacked, too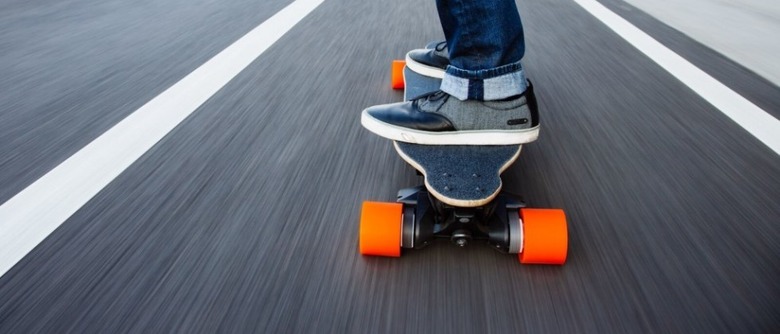 News of cars being hacked have, as expected, instilled fear in the public, but don't think turning to an electric skateboard will eliminate the risk. A new exploit called, appropriately enough, "FacePlant", has been developed to show that electric skateboards can be just as vulnerable to hackers as some cars, and it isn't a concern to take lightly. While a skateboard isn't as big of a deal as a 2-ton vehicle cruising down the highway, it'll still be a problem if you're cruising down the road and your board, without warning, locks up.
The exploit was developed by Richo Healey and Mike Ryan. Healey got the idea when, while riding his skateboard through an intersection, it came to a sudden stop and sent him flying forward. He surmised that Bluetooth noise in the area had likely caused the problem, but it also got him thinking: could he replicate that event?
Such is how the FacePlant exploit was born; says the duo, FacePlant gives them total control over an electric skateboard. They can send it into reverse or, as in the intersection that day, make it stop on a dime, both of which could cause big injuries to the person standing on it.
The board they did their research on is the Boosted skateboard, the E-Go, and a board by Australian company Revo. Each board had at least one vulnerability. The pair plan to discuss their findings at Def Con in Vegas, and will hopefully lead to more security in the industry.
SOURCE: Wired