Electric pickup truck maker Rivian tipped in investment talks with GM, Amazon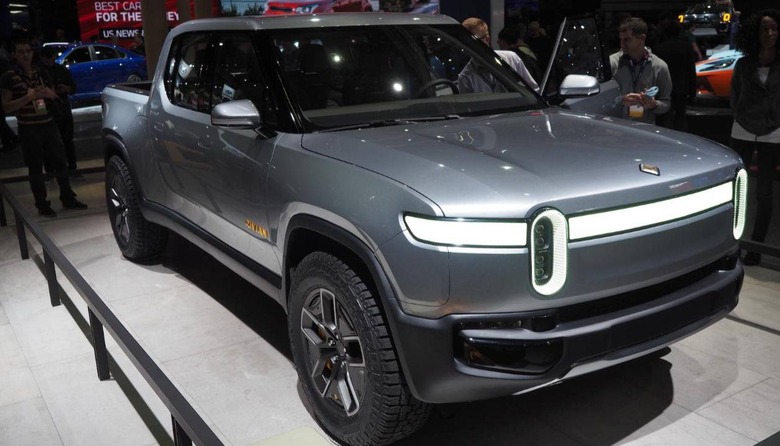 General Motors and Amazon are both in talks to invest in electric truck company Rivian Automotive, sources have claimed. Assuming the alleged investment takes place, the US-based automotive company will reportedly have a value that falls between $1 billion and $2 billion. Negotiations are reportedly still taking place, but the sources claim we may hear an official announcement some time this month.READ: Rivian has a bold EV plan that Tesla could learn from
Rivian is far from a household name at this time, but the company caught public attention after showing off its electric pickup truck at the LA Auto Show last year.
The company plans to bring its R1T pickup truck model to the market in 2020, followed by its R1S SUV. The pickup will start at $69,000, while the SUV will arrive with a price starting at $72,500.
According to sources talking with Reuters, the company may get an investment from two major companies, Amazon and General Motors, giving both minority stakes in the manufacturer. Negotiations for the investment are reportedly ongoing, and though there's no certainty, the sources claim that a deal announcement may arrive as soon as this month.
Of course, assuming negotiations are taking place, the potential exists that the talks could fall through and no deal announcement will be made. The three companies have not commented on the report. If an investment does take place, the business move would help bolster Rivian in its mission to launch an electric pickup truck in the US.