Electric "Hope" Vectrix VX-1 motorcycle looks straight out of '50s scifi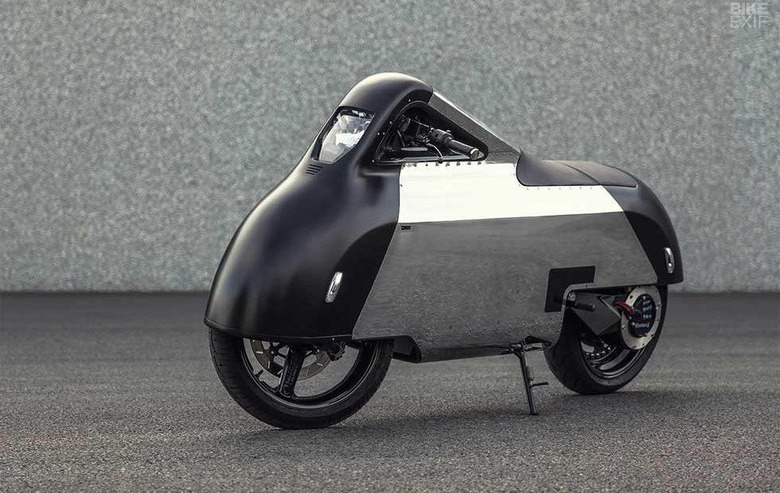 Motorcycle and automotive enthusiasts have the same trepidation when it comes to an electric future. Both groups fear that batteries might take some of the soul out of their rides. Automotive fans have discovered that while the sweet sounds of a V8 might be going away, the performance of cars like the Tesla P100D is certainly there. Perhaps motorcyclists will find the same thing in bikes like the sexy Vectrix VX-1 electric motorcycle.
One glance at it and it looks like something that you might see in a science fiction movie from the 1950s. The bike is based on a VX-1 electric scooter made in Poland and it has basic features. It will reach a top speed of 75 mph and has a maximum range of 173 miles. The electric motor produces 65Nm of torque.
The bike can use regenerative braking to regain some of the power it burns. It also has a planetary gearbox with direct drive in the rear wheel. The concept is dubbed Hope and was built by Samuel Aguiar from a company called Shiny Hammer based in Saint-Quentin France.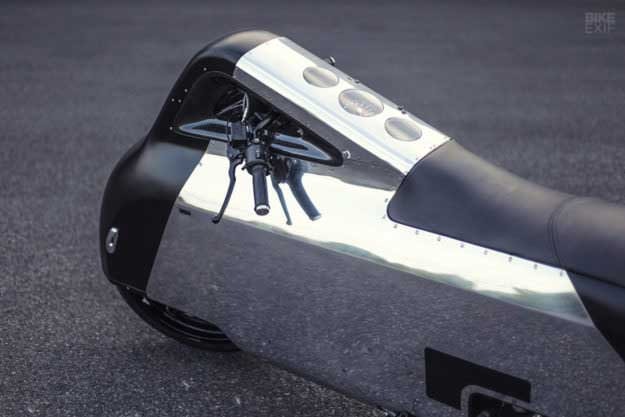 The designer spent four years designing Hope from the initial concept to the finished product. The design process used sketches before moving on to 3D renderings which were used to finish the bike. The designer says he spent time being sure the bike was ergonomic and usable.
The mix of leather seating, shiny aluminum and matte black nose is very appealing. It looks like aircraft from WWII while looking futuristic at the same time. Under the aluminum and paint hide steel panels that were laser cut and some carbon fiber parts. The gauges are straight off the Vectrix scooter. The wheels are from a Suzuki GSF up front and the rear is custom made with Brembo brakes up front.
SOurce: Bikeexif