'El Camino: A Breaking Bad Movie' Gets Its First Netflix Trailer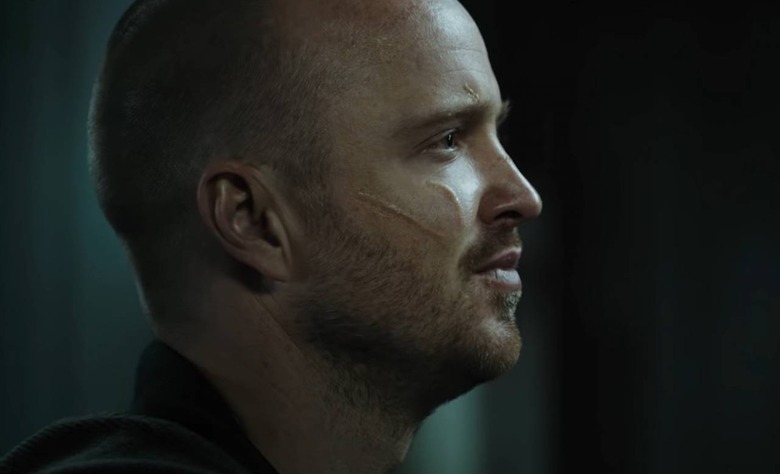 Wildly popular television series Breaking Bad will return in the form of a Netflix movie called El Camino. The story won't feature Walter White for reasons that are obvious to anyone who finished watching the series. Rather, fans will get a proper conclusion to the Jesse Pinkman storyline, revealing what happened after he made his final escape in the show's series finale.
Breaking Bad premiered on AMC in January 2008 and concluded with a proper series finale in September 2013. The show was a massive hit, raking in a number of awards and breaking more than a few records. The show revolved around character Walter White, an ordinary high school teacher who decides to start manufacturing methamphetamine after being diagnosed with a likely fatal cancer.
Warning: Show spoilers ahead.
El Camino: A Breaking Bad Movie is a Netflix film showing what happens after character Jesse Pinkman (played by Aaron Paul) made his escape during the show's deadly finale. Walter White didn't survive the altercation, meaning there's no logical reason for him to make an appearance in the film. The trailer reveals at least two characters who will be returning for the movie, however.
The movie was written by Breaking Bad creator Vince Gilligan; the project was kept under wraps, making it largely a surprise for show fans who have less than a month of waiting before the movie debuts. There are precious few details on what fans can expect, though it seems safe to assume — based on the trailer — that we'll see the movie start immediately after the ending of the series finale episode.
The trailer shows Pinkman on the run from the law, taking refuge with returning characters Skinny Pete and Badger. Nothing else is known about the film; its show page on Netflix is currently unavailable. Fans will be able to stream the movie and catch it in select theaters starting on October 11.