eero Labs launches to let users test beta WiFi features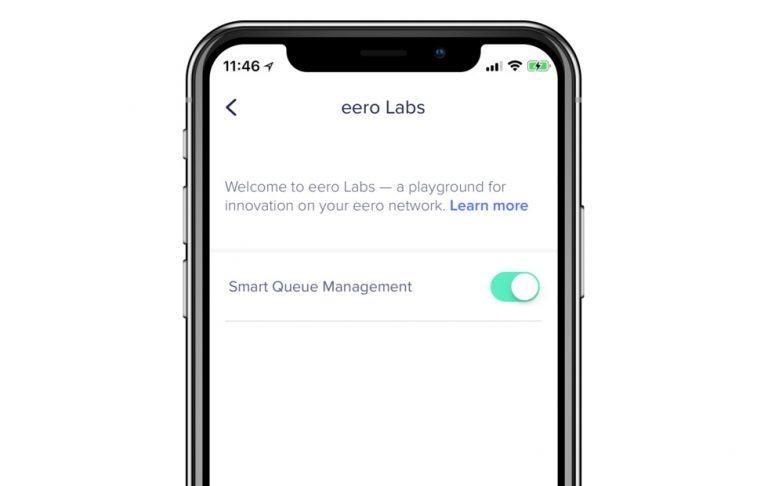 Home WiFi company eero has announced the launch of eero Labs, a way for customers to get access to features that are still being tested. eero calls the new Labs an "innovation playground." The first beta feature to be made available under the program is called Smart Queue Management (SQM), a way for devices on the network to share bandwidth "simply and fairly."
eero offers whole-home WiFi using mesh tech and beacons that can be placed in any room. Customers who want to try out upcoming features can use eero Labs to test them; the feature is off by default, so users have to enable it for access, and they can turn it off again at any time. The company says these features are "tested extensively" before being made available in beta.
With eero Labs' launch comes the aforementioned SQM feature, which the company says is different from ordinary Quality of Service. Unlike QoS, eero says its SQM eliminates manual steps and automatically works across the whole network. As one example, SQM will keep automatic data backups from disrupting movie streaming or playing games.
Eero users can use eero Labs features by updating to the latest version of the eero app, then opening the eero Labs menu. From there, the user will see the available beta features — in this case, Smart Queue Management — with a toggle. Turn them on to access the feature, then toggle them off if necessary.
The company teases other features that will be coming to eero Labs soon, including Band Steering for tracking whether any given device connects to the 2.4GHz or 5GHz band. The company is also working on DNS caching that stores information "at the network level."
SOURCE: eero