Eee Pad Transformer landing this week in Taiwan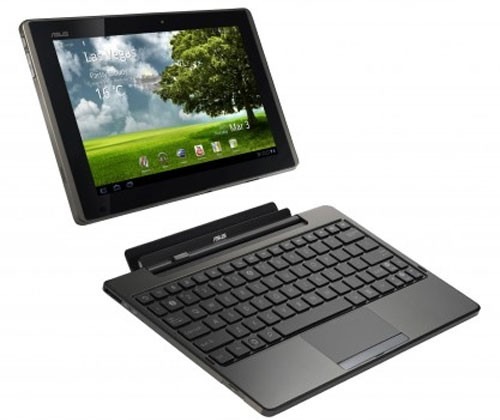 It's rather refreshing to see a launch date moved UP for a change. I am used to seeing things get delayed for one reason or another. You might recall that Eee Pad Transformer Android tablet that turns into a netbook we spent a bit of hands-on time with back at CES. If you liked what you saw in that video the Eee Pad Transformer has had its launch date moved up to this Friday rather than April.
The tablet will hit Taiwan first and hopefully will come to the US and other countries shortly thereafter. The specs are already known and include a 10.1-inch screen, Android 3.0 for the OS, a Tegra 2 processor, and 1GB of RAM. The Transformer will be offered in versions with 16GB or 32GB of storage. There are still a few unknowns about the tablet though. We can't be sure just how well received the software for turning keyboard input into something the touch-centric Android OS can understand will work.
We also don't know what the tablet will sell for since and official price isn't offered. Asus had said during CES that the tablet would range from $400 to $700. The Transformer with no dock has been pegged at $560 in Spain. I was hoping the tablet alone would be in the $400 range and with the dock would get closer to $700.
[via Android Community]