Eee Pad Transformer 2 in October as ASUS ramps up supply chain?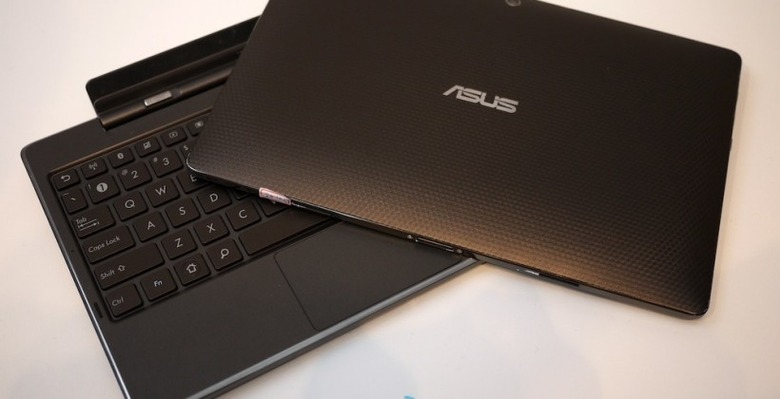 ASUS' successor to the Eee Pad Transformer is due in October, according to the latest leaks from the Taipei supply chain, with the company keen to commercialize on the success of the first-gen Honeycomb tablet. To avoid the manufacturing shortages that saw production unable to keep up with demand first time around, DigiTimes reports, ASUS has contracted two touchscreen suppliers rather than the original one.
Specifications for the Eee Pad Transformer 2 are still uncertain, though earlier rumors suggested that ASUS would be using NVIDIA's next-gen quadcore Kal-El "Tegra 3" chipset to offer a significant power boost over the existing Tegra 2 model. That SoC would apparently be running Android Ice Cream Sandwich, the next major update of the open-source platform.
Even with a new model on the horizon, ASUS still expects demand for the current Transformer to boom. Having shipped around 400,000 units in Q2 2011, company estimates are reportedly targeting 1m units in Q3. At the same time existing touch panel supplier HannStar and new supplier Wintek will both be furnishing ASUS' production lines with components for the Transformer 2.
The assumption is that ASUS will continue to offer a keyboard docking station – hopefully with a battery inside it – so that the Eee Pad Transformer 2 can be used as a tablet or as a netbook alternative. However it remains to be seen whether the first-gen keyboard will be compatible with the second-gen tablet, or if ASUS will follow in the path of other Honeycomb slates and go for a considerably thinner design.