Edifier iF500 iPod Dock hits U.S.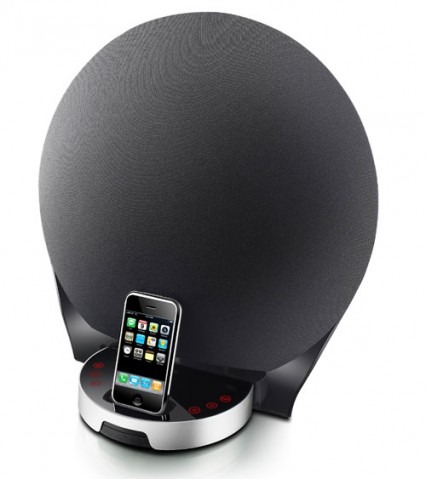 If you've been on the lookout for a new iPod dock, then you might be in luck with the latest from Edifier called the iF500. This iPod dock has previously been released in Europe but it's just now hitting U.S. shores.
The iF500 iPod dock is pretty much a dome that sports five speakers inside of it. What's cool, is they're designed for optimum resonance control and vibration control. It works with all sorts of audio players including the iPod and the iPhone just by connecting through the headphone jack.
The speakers each output 10W except for the subwoofer which outputs 32W and measures in at 5.75-inches. Also included is an FM tuner and LED-lit controls. You can get the iF500 now for $249.