Edge of Tomorrow: Get ready to Live, Die, Repeat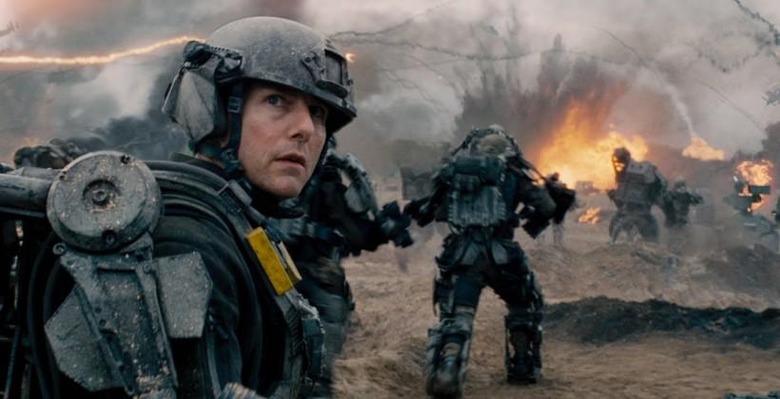 Take a look at the latest official trailer of the Edge of Tomorrow, a movie that will urge you to Live, Die, Repeat – all in that order. Starring 'Mission Impossible' hero, Tom Cruise and English actress Emily Blunt, Warner Bros. Pictures have released a couple of teasers to whet our appetite for the movie.
After doing soft, mushy movies like 'The Devil Wears Prada,' its great to see the sexy Emily Blunt match the combat prowess of Cruise. Pictured somewhere in the future, the plot of this sci-fi movie revolves around Lt. Col. Bill Cage who finds himself living the same day over and over again.
Set in the backdrop of a suicide mission, with hive-like aliens for enemies, it's up to Cage to refine his combating powers to make progress at defeating the enemies. With each day that he lives, Rita Vrataski (Blunt), who happens to be a superior fighter, helps hone Cage's skills, and the loop continues. Each step gets him closer to victory.
For those who don't know it, the movie is adapted from a Japanese comic book called "All You Need is Kill" by Hiroshi Sakurazaka. Dough Liman of 'Bourne Identity' fame directs the movie, and we can expect to see it hit the screens on 6th of June.