ECS J10IL netbook: integrated HDSPA, just as first promised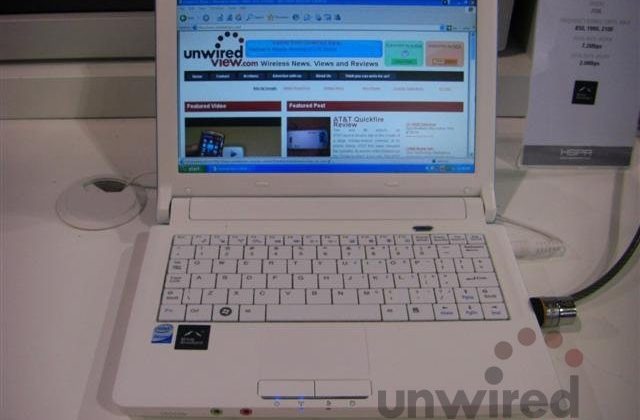 Hands-on experience with ECS' G10IL netbook earlier in the year flagged up a surprising absence of integrated 3G WWAN; surprising, we say, because ECS had used that fact as one of their key selling points.  Now it all becomes clear: if you want integrated HSDPA/HSUPA you actually want the J10IL – just a few letters down the alphabet but a whole lot more connectivty.
Unwired View's David had a chance to play with the J10IL at the Mobile Asia Congress, and thankfully it looks as though the black & white color scheme that so upset us last time has quietly expired.  In its place is a white version that, while not espcially distinctive, David reports is nonetheless "very good" to use.
The keyboard is criticised as not as good as that on the MSI Wind or the Acer Aspire One, but the built-in WWAN keeps the J10IL in contention.  Now they need to pick a better name and improve availability: ECS claim the J10ILis available now in Spain and certain Asian markets, but with the holiday shopping season upon us they really need to expand throughout Europe and the US.