ECOXPOWER adds a headlight and smartphone charger to your bicycle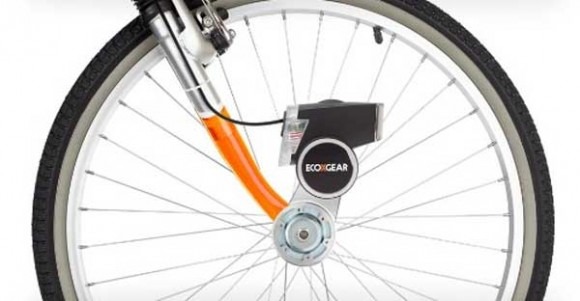 At first glance, this seems like a weird device. It's designed as both a headlight and a smartphone charger for your bicycle in one device. Every time I see something like this it reminds me of that episode of The Simpsons where Bart has the headlight dynamo generator thingy that makes it nearly impossible to pedal his bike. I don't think you'll have that problem with the ECOXPOWER.
The device has a universal mount and can attach to most standard and oversized bicycle clubs. The included handlebar mount is water-resistant and touchscreen capable for smartphones and GPS devices. The headlight portion of the device uses ultrabright LED lights in the front and red LEDs on the rear to act to stop lights.
Not only will the device shed light on nighttime bike rides; it also helps drivers and pedestrians see cyclists in the dark. The device ships with the USB adapter cable designed to run up for the bike to the handlebar mounted smartphone case. The design of the system uses a clutch and engages between the wheel spokes operating the generator as the wheel spins.
The included smartphone case works for the iPhone and Android devices among other gear. The system includes a remote on/off switch for the headlight that can be mounted to the handlebars. The device also has an integrated rechargeable battery. You can purchase the ECOXPOWER now for $99.99.