ECOXGEAR EcoLantern charges phones, plays music, uses Siri and Google Assistant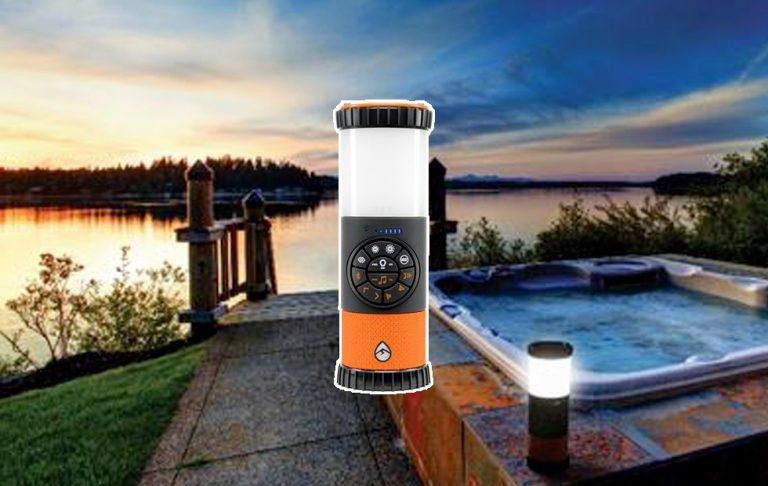 The folks at ECOXGEAR have created a lantern that's extremely bright, charges smartphones, and has a bottle opener at its base. This device is the ECOXGEAR EcoLantern, and it's also able to connect to your smartphone and speak to you using the iPhone's Siri or Androids' OK Google (Google Assistant). Speakers and waterproofing and lighting and etcetera in tow, this lantern is aimed directly at the "I need one device to do ALL of this stuff whenever I need it" market.
This lantern is 10-inches tall and is able to blast 400 lumens of light in a variety of different modes. Bi-directional, multi-color, dimming, and emergency flashing are included. While it's not recommended that you toss this lantern in the lake for extended periods of time, it is certified IP67 waterproof and submersible, too.
Inside this lantern is a speaker that sends out sound in all directions thanks to its internal acoustic cone. The speaker in this lantern is 5 Watts and kicks all the beats with a passive subwoofer as well. Audio can be sent to this device using Bluetooth 4.0 (up to 100-feet away) or via its standard AUX-in (headphone cord) input.
With this connectivity, this lantern rolls with ECOXGEAR EcoConnect. This allows users to pair 2x lanterns together for wireless stereo sound. This bluetooth and/or aux connectivity also enables Voice Assistant integration (since the lantern also has a mic) for Siri and OK Google action.
This device has a 5,000mAh battery inside that's chargeable and re-chargeable – in other words, you're not going to need AA or AAA or D batteries every time you head out to the back yard for late-night horseshoes. The device also has its own USB port so smartphones and tablets and whatnot can be charged on the go. They call that a USB Fast Charge Port – and it uses the same battery that the lantern uses for light.
Also there is a bottle opener at the bottom of this lantern. It's as if they decided – hey, there's some space down here, you know what would make this lantern perfect? A gosh-darned bottle opener. The company suggests that this bottle opener is in place "to ensure the party never stops."
The ECOXGEAR EcoLantern was first revealed today, the 25th of July, 2017, and will be released during August of this year, online only. The EcoLantern will be made available for $130 (or thereabouts) through ECOXGEAR online and through Amazon.