Ecobee adds Google Assistant to its long list of smart helpers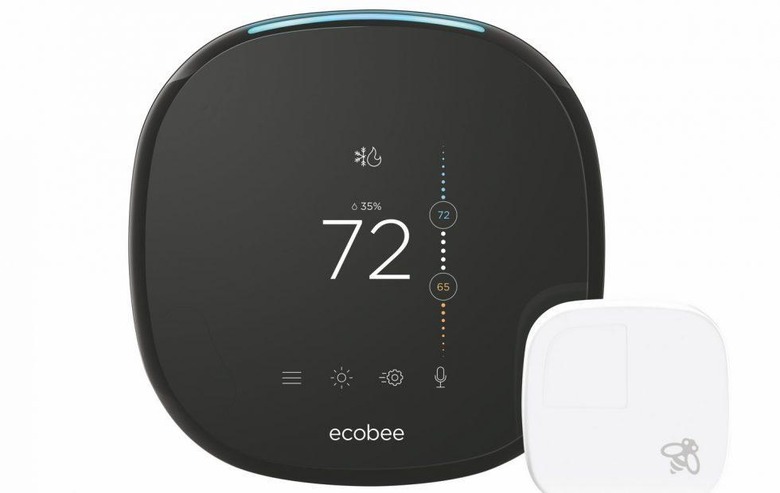 Ecobee's line up of smart thermostats already supports a number of IoT platforms, and today that list is getting just a little longer. Today ecobee revealed that Google Assistant is rolling out to its current product portfolio, which means that support is launching on a grand total of three thermostats. That's great news for anyone who was a bit disappointed to see the ecobee4 launch with Alexa support baked in but Google Assistant nowhere in sight.
If you happen to have an ecobee thermostat for in your home, setting it up to play nice with Google Assistant seems fairly easy. Simply open your Google Home app on your phone, verify that you're using the same Google account that's linked to your Google Home, and then open the "Devices" tab in the Home menu.
Once in the Devices tab, you'll see a list of supported partners with a new entry for ecobee. Select it, and then go through the authorization steps to link your ecobee device to Google Assistant. When that's done, you can begin using Google Assistant voice commands to control your thermostat.
In addition to checking the temperature, you can also cycle through your thermostat's comfort settings (away, home, and sleep) and tell it to heat up or cool down a room. When it comes to temperature settings, you can simply tell Google Assistant to raise or decrease the temperature without diving into specifics, causing it to change the temperature by 5 degrees Fahrenheit, or you can tell it to change the temperature by a precise number of degrees. All of ecobee's supported voice commands can be found on this handy page.
The ecobee4, ecobee3 lite, and ecobee3 are all slated to receive Google Assistant support. It's joining a bunch of other IoT platforms, such as Alexa, Apple HomeKit, Samsung SmartThings, Wink, and IFTTT, so you have quite a few smart assistant options if you own one of these thermostats. Google Assistant support is rolling out today, so have at it.