EchoStar HDT-610R is world's slimmest FreeView STB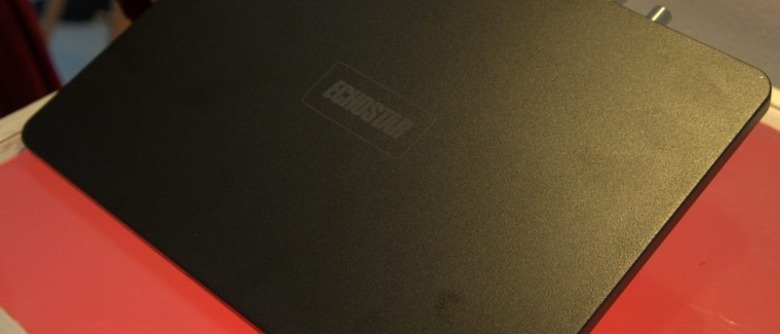 EchoStar might not be a big name in the UK, but they're hoping to change that with the introduction of a new FreeView+ HD set-top box. The company says it's the world's slimmest FreeView coming in at 14mm thick. The HDT-610R packs a lot of tech into that 14mm too, as well as a familiar software interface and additional apps and services from the likes of BBC iPlayer and Box Office 365.
Inside the box you'll find a 500GB hard drive, which EchoStar says can record up to 300 hours of standard definition, or 125 hours of high definition. The original plan was to try and incorporate SSD technology into the box, but companie recovering from the floods in Thailand last year paired with advancements in slim HDDs means the company can offer a large capacity and still save on costs. Other ports include an antenna input, HDMI, Ethernet, two USB 2.0 ports, and an optical audio output.

The user interface is very similar to what you'd find with existing FreeView boxes, supporting all the SD channels FreeView has to offer plus the four HD channels available from the BBC, ITV, and Channel 4. In terms of on-demand content, EchoStar has added the ability to watch content via BBC iPlayer thanks to the included Ethernet jack, and the company has partnered with Box Office 365 which offers a variety of movies for £4.99 a month.
The EchoStar HDT-610R might be the world's slimmest, but it'll cost a pretty penny: you can pre-order now from retailers like Amazon UK and John Lewis for £259.99. The box will ship on May 31st.