Echo Dot Kids privacy concerns raised by lawmakers, advocacy group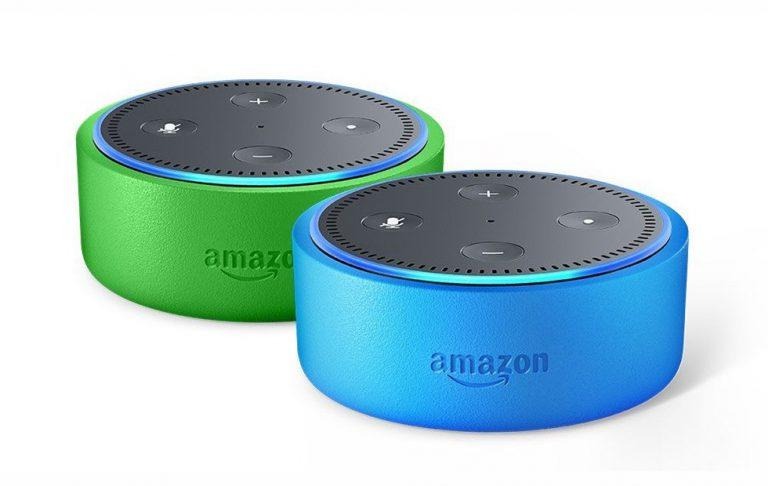 Amazon is facing both questions and criticism following the launch of its new Echo Dot for Kids, a colorful version of its Echo Dot product marketed specifically for children. The device is identical to the regular Dot device, the only exception being its colorful skin; it does, however, bring FreeTime Unlimited out-of-the-box alongside a slew of privacy concerns.
READ: Alexa and Echo Dot Kids Edition: Just a few facts
In the days following the product's launch, Amazon has been on the receiving end of a letter from Senator Edward Markey and Member of Congress Joe Barton. In it, the lawmakers raise several questions about the product and Amazon's handling of data, specifically whether/which third parties have access to collected data, whether the data will be used for marketing, and more.
The letter states, in part:
While these types of artificial intelligence and voice recognition technology offer potentially new educational and entertainment opportunities, Americans' privacy, particularly children's privacy, must be paramount. There is also increasing concern about the effects of digital media and technology use among children and teens.
Underscoring that latter point is a statement published by the Campaign for a Commercial-Free Childhood (CFCC) that warns parents to "steer clear" of the Echo Dot for Kids. CFCC points toward advocates and experts who claim the device and its related FreeTime software "pose significant threats to children's wellbeing and privacy."
The Campaign's executive director Josh Golin calls the device unnecessary, alleging that, "Amazon wants kids to be dependent on its data-gathering device from the moment they wake up until they go to bed at night." Potential privacy issues aren't the only concern, with the organization also pointing toward possible interference with self-driven play and early childhood development.
CFCC previously criticized Facebook for its launch of a Messenger app designed specifically for kids; it had raised similar concerns about privacy and inference with childhood development. The lawmakers, meanwhile, are seeking a response from Amazon by June 1.