Amazon has given its Echo Dot Kids Edition an update, with the child-friendly version of Alexa now louder and more colorful. The new smart speaker is based on the third-generation Echo Dot, doing away with the interchangeable bumpers of the previous Kids Edition model and replacing them with fixed fabric covers.
Initially there'll be two colors to choose between. Blue is fairly straightforward, but the Rainbow finish puts different color stripes atop a white background. The downside, of course, is that you can't swap out the cover should it get dirty.
However Amazon does include a two year guarantee with the speaker. If it should break – or be broken – the company will replace it.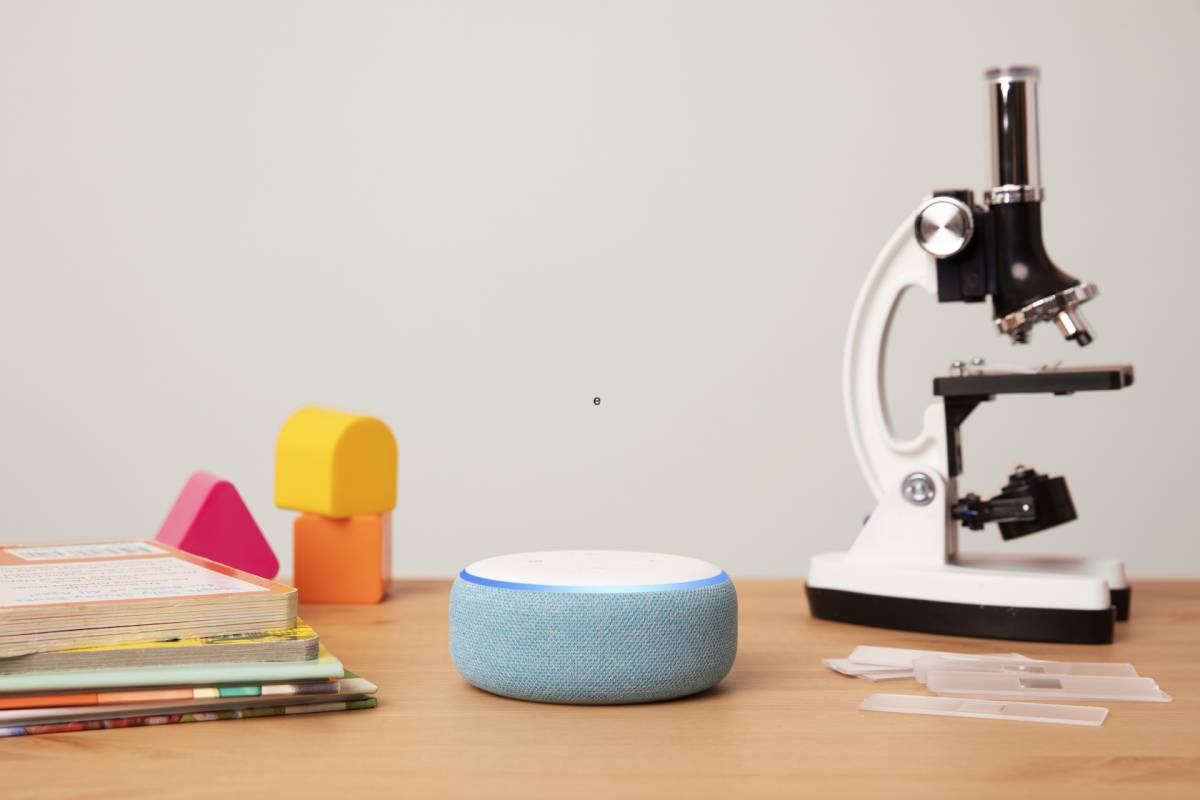 The other improvement is better speaker quality. Again, that's down to Amazon switching which model the Echo Dot Kids Edition is based upon, since the latest Echo Dot already boasted an audio improvement over its predecessor. It's never going to be the speaker you choose to listen to whole albums on, but it's more than sufficient for the sort of content kids are probably going to want to hear.
Of course, that content issue is what the Echo Dot Kids Edition is all about. The smart speaker comes with a year's subscription to Amazon FreeTime Unlimited, which the retailer promises will only ever include child-appropriate stories, songs, and other content. There are currently more than a thousand Audible books included in the service, along with songs, games, and other skills.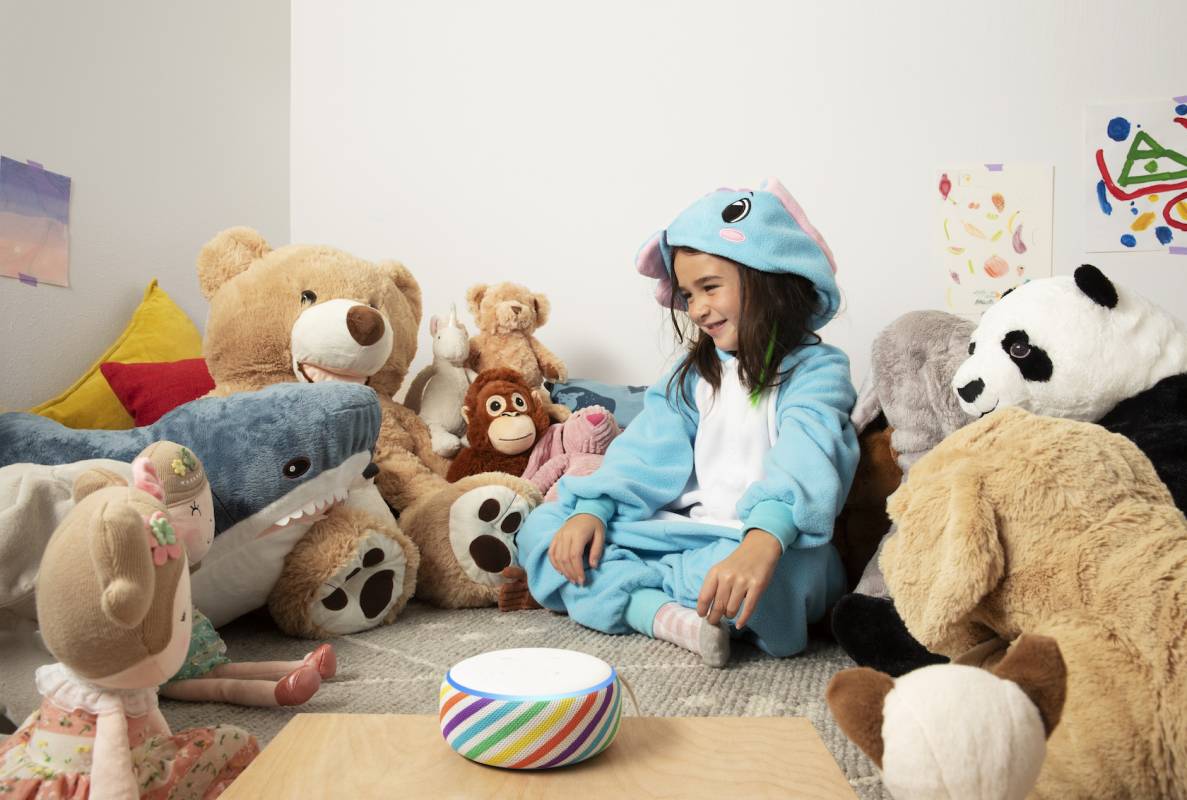 Recent updates to FreeTime Unlimited have included content from Nickelodeon and Disney, with characters like Spongebob, Wonder Woman, and various Star Wars voices. Some physical books offer read-along functionality, too, where Alexa can contribute to the reading experience.
After the year's subscription, FreeTime Unlimited is priced at $2.99 per month. Parents are able to lock out things like explicit songs – whether that be from Amazon Music, or a third-party service such as Apple Music, Spotify, or Pandora – through the Amazon Parent Dashboard, meanwhile, as well as set limits for how much Alexa can be used in the day. It also gives a run-down on what the child asked and accessed.
From the dashboard, it's possible to set pre-approved contacts for Alexa voice calls. That way, the Echo Dot Kids Edition can be only used to call a grandparent, for example.
Amazon is also launching two new features. FreeTime on Alexa can now give young people a summary of age-appropriate content from National Geographic or News-o-Matic, while there's also a new FreeTime on Alexa Blueprints service. That allows parents to build things like interactive adventure stories or other add-on abilities.
The Echo Dot Kids Edition is up for preorder, priced at $49.99. It'll ship on June 26, Amazon says, at which point the price will revert to its usual $69.99.
Disclosure: SlashGear uses affiliate links, If you click on a link in this article and buy something we'll get a small cut of the sale.