ECG device connects to your iPhone to keep track of heart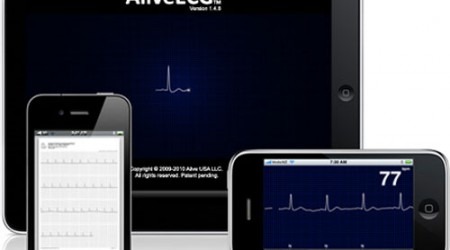 We always see some crazy gadgets at CES and sometimes the ones that sound really odd can be the most help to a few out there. Take this new gadget for the iPhone that will be showing up at CES next month. It comes from a company called Alivecor and it is an ECG system for the iPhone made in partnership with Oregon Scientific.
Each of the iPhone ECG units is expected to be about $100 and can take accurate readings of the heart that a medical professional can look at to determine if there is a serious heart issue that needs to be addressed in the hospital.
Something like this could save a user with heart problems a lot of time and money on trips to the doctor or emergency room if they think their heart might be acting up. Check out the video below to see the thing in action.
Via ,a href="http://www.medgadget.com/archives/2010/12/ecg_attachment_for_your_iphone.html">MedGadget