eBay was down: what happened?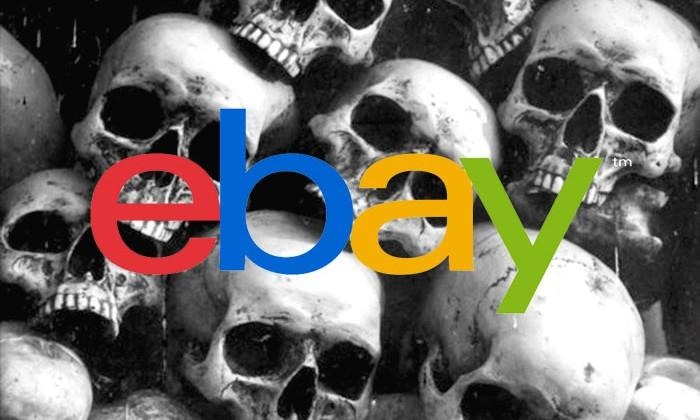 Over the past 24 hours, eBay USA was offline – and several of eBay's international entry points have been down for the count. At the time this article is being written – right around 1:30PM CST – it would appear that eBay, or at least eBay's USA-based shops, have returned to service. Also at this time, believe it or not, eBay has made no official comment on the situation whatsoever.
A major service disruption like the one we witnessed over the past 17-or-so hours is one eBay will not live down any time soon. Even an hour of downtime is not to be taken lightly in an auction house that serves millions of sales that end every moment – many of these auctions collecting the vast majority of their bids within the last several minutes.
So what has eBay said about the situation? As of 1:30PM CST, eBay has made no report or public announcement.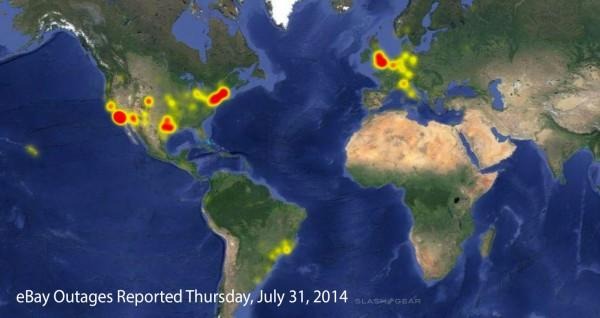 According to DownDetector – also providing the heat map you see here – reports of outages on the part of consumers and sellers around the world plummeted shortly after 1PM CST, after reaching a height at right around NOON CST. Perhaps most telling is the "reported problems" section of the site for the day:
Most Reported Problems:Website (73%)
Log-in (26%)
Check-out (0%)
If you can't log-in – or even see the site – there's no way you're going to report a problem with check-out. There'll be no check-out to be had!
The only word eBay has spoken over the past 24 hours is on some scheduled maintenance that'll be taking place tonight, Thursday, July 31st. If you experience out-times between 22:00 PT (10pm) to 22:15 PT (10:15pm), don't freak out – those are normal.
Stay tuned as we attempt to ascertain answers from the largest online auction house in the world.