eBay Store For Refurbished Apple Products Is Run By Apple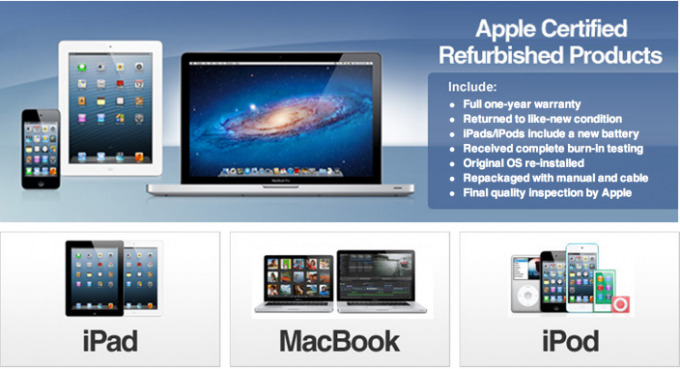 If you want save some money and purchased Apple products on eBay, often you take your chances with individual sellers. Apple has been confirmed to have its own store on eBay selling Apple certified refurbished products. The products sold in the store include a full one-year warranty and are returned to like-new condition.
All iPads and iPods sold on the eBay store by Apple included new battery and all the products have received complete burn-in testing. MacBook products and other gear have also had the original operating system reinstalled and all products sold on eBay store a repackaged with original manuals and cables. The refurbished products also go through a final quality inspection by Apple before being sold on the eBay store.
This particular eBay store has been around for about a month and is simply called the Refurbished Outlet. The eBay store had no contact information that is traceable back to Apple on the backend and had 99.7% positive reviews. Some suspected that it might actually be Apple testing how well selling refurbished products on eBay worked.
9to5Mac reports that it has learned these products are coming directly from Apple and that it is an Apple-run store within eBay. Products in the eBay store are also said to be identical in price to refurbished products purchased at Apple stores around the country.
[via 9to5mac]