Earth displayed in glorious 121-megapixel photo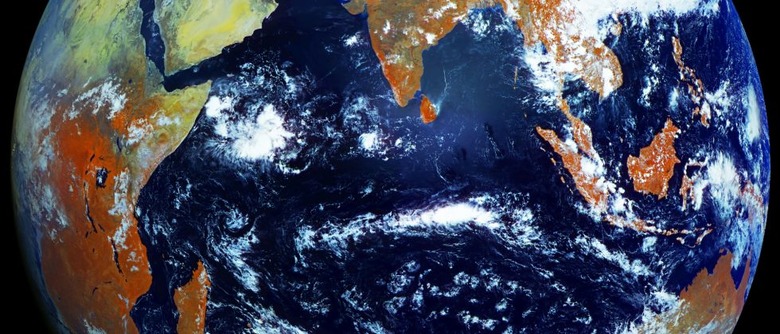 The Earth is depicted as big, blue, and beautiful in NASA photos taken from space, but here's one you might not have seen. NASA's photos are said to be composites of multiple images, but a Russian satellite has captured one single 121-megapixel photo that simply looks stunning. We're most used to seeing an expanse of white and blue, but here you can see some earth tones (no pun intended) in the mix too.
The Elektro-L weather satellite captured the image from 22,369 miles away, although it has been tweaked slightly. The images that NASA usually throw up are apparently "boring", so near-infrared imagery has been overlaid on this photo to provide a swath of browns and oranges.
The below video is comprised of around 350 shots, with one taken every 30 minutes, and 0.62 miles fitting into each pixel. Make sure to peep the time-lapsed video below to get a sense of how small and insignificant we really are.
[via Laptopmemo]