Earth Day with Pokemon GO: A chat with Niantic about Civic & Social Impact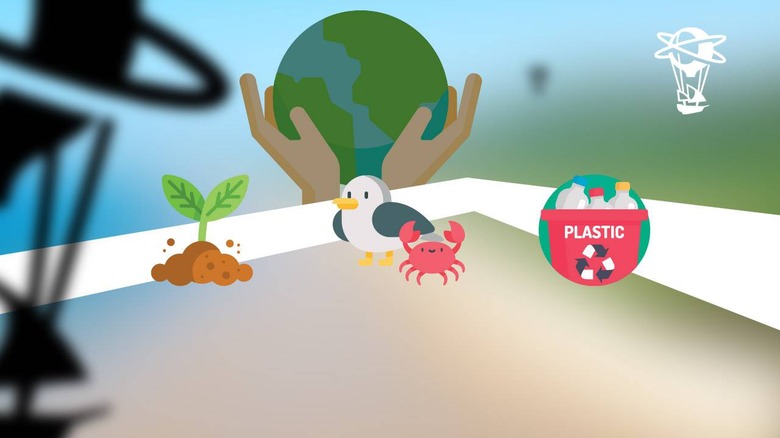 In 2019, Niantic's got another Earth Day campaign planned. In a manner similar to 2018, Niantic and masses of gamers – Pokemon GO and Ingress included – will head out and clean up the planet. In 68 events and with "countless NGOs" taking part in the celebration, 6.5 tons of garbage were collected – and presumably put into landfills, mostly – but still, progress!* Here in 2019 we had a chat with Niantic's Civic & Social Impact Manager, Yennie Solheim Fuller, to see what the future holds.
The events this year will take place all around the world and will be accessible for online sign-up by Ingress and Pokemon GO gamers from now until the day of each event. Head over to the Niantic / Playmob site to learn how you can participate.
*I stand corrected! Niantic's accounted for such things! In their documentation (as linked above), they suggest that "we appropriately dispose of trash so that even after the cleanup, the environment is considered." They also note that after trash is cleared, some events and associated NGOs will be implementing projects that employ activities for re-growth.
This means cultivating soil, planting seeds, planting plants grown in greenhouses, and generally making a better environment out of locations that were otherwise smashed with trash.
Pokemon GO and Ingress players are encouraged to participate because it's good for the earth, but are rewarded in-game with in-game items and bonuses based on the number of players that've signed up via the link above – for the events.
"We've had really good response from integrating in-game rewards for Earth Day," said Fuller "Last year, we presented players with the possibility to earn in game rewards based on their attendance and participation at cleanup events. Hosting NGOs took attendance and then reported back to Niantic to unlock a specific tier of rewards. In 2018, players achieved the highest tier of rewards. We plan to approach this campaign the same way this year!"
We asked Fuller if Niantic's involvement with their still-unreleased Harry Potter game will have goals similar to those of Pokemon GO and Ingress, with respect to respecting the planet in which the games are played – and cleaning up the earth.
"We're focused on creating meaningful technology that encourages positive impact," said Fuller. "Our company is driven by the amazing things that players do and experience through our games, and our social impact work almost always spans all of our games with a focus on health, education, and sustainability. We'll continue to look for ways to bring all of our players together, no matter the game, to do greater good in the world.
Could there be a game based solely on picking up trash using the Niantic mapping model employed in other games?
"That's a great idea! Having millions of people around the world, walking and exploring, gives us the opportunity to make big impact," said Fuller " Finding ways to clear pollution is one part of our greater sustainability goals, and we're excited to see how our greater social impact goals show themselves in other Niantic titles, as well as in technology created through the Niantic Real World Platform."
The Niantic Real World Platform can be used to create a global-scale game the likes of which the most talented developers could use to make massive-level games and augmented reality experiences. The Niantic developer portal is the place you'll want to go if you're all about making the next Pokemon GO, so to speak.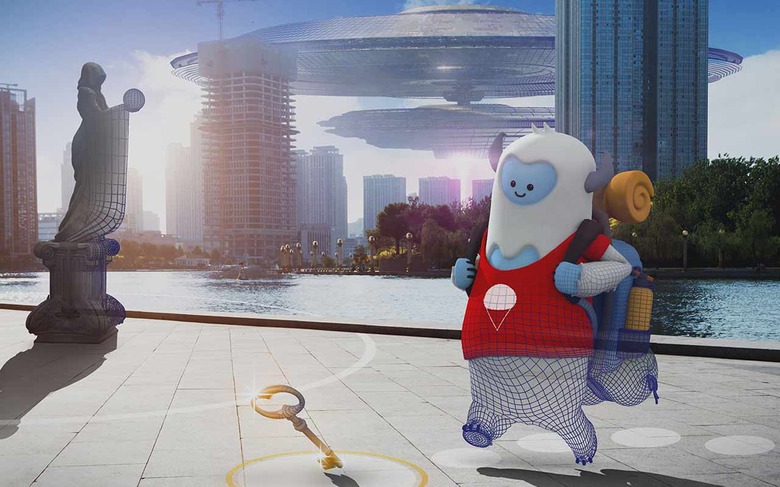 If you want to team up with Niantic to save the planet, that might also be a future for which you can aim. Could cleaning up the environment be a goal greater than Earth Day for Niantic?
"Yes, absolutely. In fact, we support and host events throughout the year that are focused on cleaning up the environment." said Fuller. "These events are often times created by and pioneered by our players, who are already outside enjoying our games and want to make a greater impact."
"These events, which we refer to as Niantic Community Events, are ongoing and seek to make local impact and empower locals to do good in the communities they care so much about," said Fuller. "We also seek to weave sustainability goals and cleanup initiatives into our ongoing events, which happen year round and all around the world."
Niantic's Earth Day 2019 events will be taking place all around the planet between April 13th and April 28th. You can clean up the planet any ol' day, really, but their events are scheduled for that span of dates. If you're all about it, go play – and bring a trash and/or recycling bag, and don't forget a pair of gloves!"