Earin wireless earbuds promise smallest form factor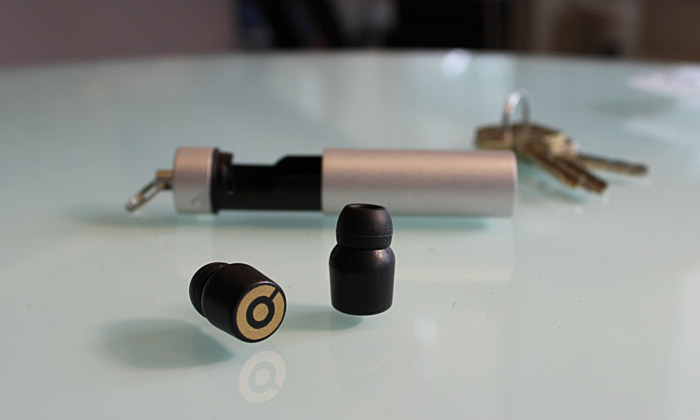 Bluetooth earbuds exist, but they're not quite as wireless as most people would hope. Often times, these devices feature a cable that spans from one ear piece to the other, connecting the two behind your head. While still more convenient when, for example, running than a wired pair, they'll still a hassle when trying to fall asleep listening to your favorite album, and still advertise to others that you have a headset in.
The Earin earbuds are different. The device, which was successfully funded on Kickstarter in recent days, features two small ear pieces that are nearly invisible when placed in the ears, as well as a small capsule for storing the earbuds and recharging them while on the go.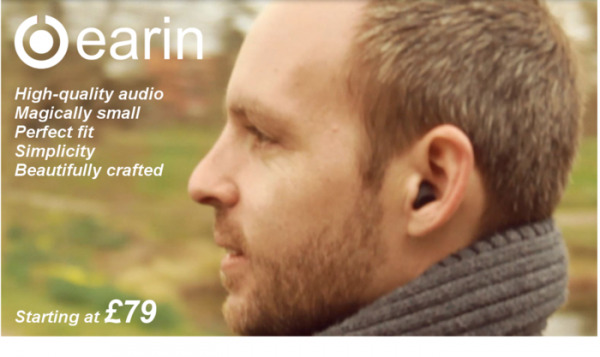 The folks behind the earbuds hail them as being the smallest wireless earbuds available; they offer 2.5 to 3 hours of playback time, doubled with the aid of the capsule, with a weight of 5 grams per earbud. Included is a concha lock, which aids in keeping the pieces in the ear.
This isn't the first wire-free pair of earbuds to have hit Kickstarter. Back in 2013, a similar (and slightly larger) pair called "Split" were put up, but failed to hit their funding goal. The Earin, however, have exceeded their goal by a bit over £100,000.
SOURCE: Kickstarter