EA Sports NBA Live 14 launches for next gen consoles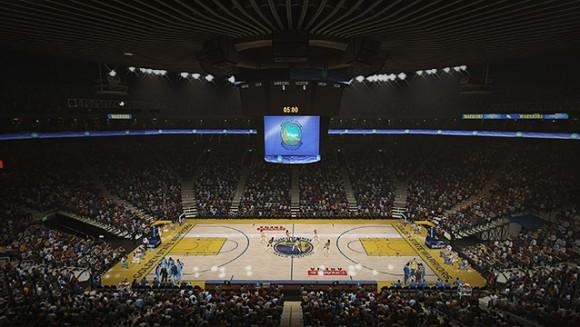 EA Sports has announced that it has launched a new video game that fans of the NBA will love on next generation game consoles. EA Sports has launched NBA Live 2014 for the Xbox One and the PS4 game systems. The game brings a number of new technologies to the mix, including bounceTek dribble physics.
BounceTek dribble physics promises to provide players a high level of ball control in their virtual hands. The dribbling system is physics based and offers a rhythm-based dribble allowing the gamer to perform crossovers, hesitations, and more.
The game also has dynamic player and team ratings along with tendency updates via its courtIQ and Synergy Sports features. CourtIQ allows the gamer to sync the game step-for-step with the actual NBA season as it happens. The game provides updates for over 70 players and team ratings. These updates happen within hours of an NBA game being played.
The LIVE Season feature offers challenge-based games with Big Moments and NBA Rewind. Big Moments offers challenges based on the biggest performances and most impressive players every night of the NBA season. NBA Rewind lets players relive their favorite team's full schedule with objectives based on the game's best performances. The game is available to purchase now for the PS4 and Xbox One.
SOURCE: EA Sports