EA discounting iOS Games for up to 90% off during President's Day sale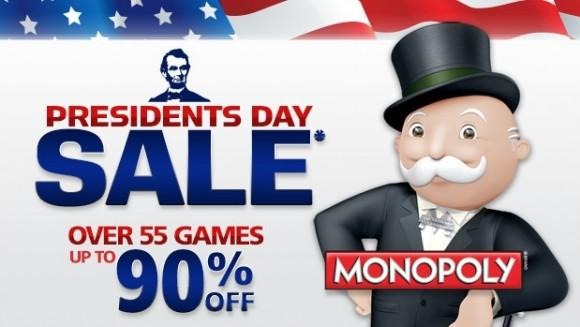 Today is 1st US president George Washington's birthday, which also marks President's Day in the US. To celebrate, Electronic Arts is discounting over 55 of its games, some of which you can grab for as much as 90% off their normal price. This means that every single one of their games on sale is only $0.99, even their iPad games.
Some workers have today off, since President's Day is a national holiday, so if you're one of those people, it seems like EA is giving you something to do on your day off. Games like Mass Effect Infiltrator, Dead Space 3, and a handful of Need for Speed titles are only $0.99 on the iPhone, while Battlefield: Bad Company 2, Mirror's Edge, and Tiger Woods PGA Tour 12 are on sale as well on the iPad.
Other iPhone that are receiving heavy discounts include Madden NFL 12, Monopoly Millionaire, Risk, The Sims 3 series, Shift 2 Unleashed, and a couple of Yahtzee titles. As for the iPad, many of the iPhone games are also on sale for the iOS tablet, but there are also a few exclusives, including Battleship, Command & Conquer Red Alert, NBA Jam, and SimCity Deluxe.
The sale ends today, so if you've been thinking about getting one of these games, be sure to hurry your way home from work (if you don't happen to have the day off) and take advantage of these deals while they last. Electronic Arts didn't say exactly when the sale will end, but we're guessing that when the clock strikes midnight tonight, the sale will vanish into thin air.