EA celebrates 25 years of domination with Madden NFL 25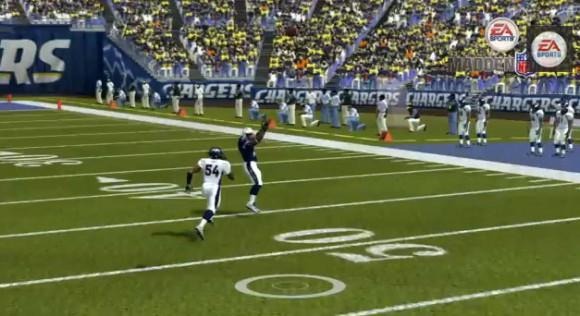 If you're a gamer that has been around for more than a few years, chances are you have played Madden NFL at one point or another. Madden NFL has been the predominant NFL football game for the last 25 years. To celebrate the franchise's 25th anniversary EA has announced the launch of Madden NFL 25.
The video game is available for the Xbox 360 and the Sony PlayStation 3. The game features Run Free technology giving gamers the precision and creativity of an actual NFL player. Gamers can also take advantage of the brand-new precision modifier.
Madden NFL 25 offers gamers over 30 new moves that they can use to take advantage of their comments and humiliate them on the gridiron. Players can use moves like stiff arms and spins among other things. The 25th anniversary EA has also included the ability for the player to take control of their favorite NFL team using the new Owner mode within Connected Franchise.
This mode allows players to have complete control over the entire franchise of their favorite team from concessions and merchandising to drafting, signing, and trading players. The Owner mode also allows users to upgrade and renovate the stadium or move the team to a completely new city. The game uses the Infinity Engine 2 promising improved physics to make the game more realistic and enjoyable.
In addition to being available for the Xbox 360 and PS3, versions of the game are also available for the iPhone and iPad. Xbox One and PlayStation 4 gamers will also be able to play the game on the systems at launch.