EA buys Titanfall dev Respawn, surprising absolutely no one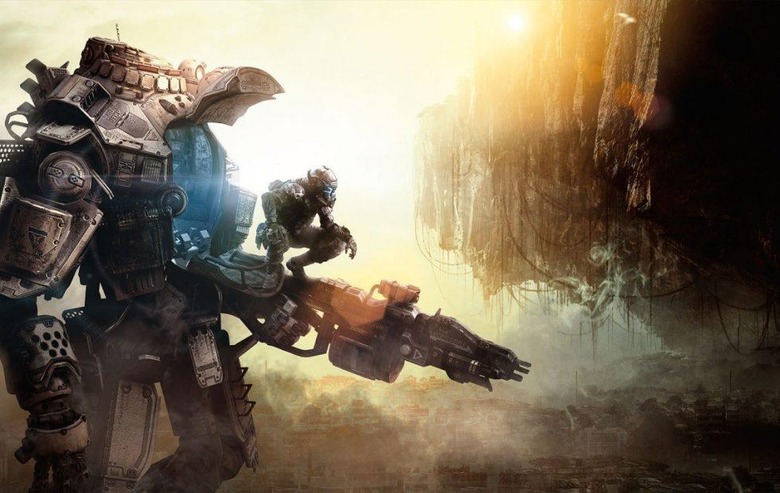 It probably won't come as much of a shock to hear that Electronic Arts plans to buy Respawn Entertainment. Respawn, after all, is the developer behind one of EA's more popular franchises, Titanfall, and it's currently working on a new Star Wars game, making it a prime target for acquisition. At the same time, it probably isn't surprising to hear that some Respawn fans are a little bit uneasy about this new merger.
After all, a number of studios that were at one point acquired by EA don't actually exist anymore. While there's nothing to suggest that the same fate will someday find Respawn, you can't fault fans for being nervous about it. In an effort to shed some light on what will and won't be changing, Respawn founder Vince Zampella took to his company's blog to talk about the merger.
For starters, Zampella says that there won't be any layoffs and the projects that the team at Respawn are currently working on will move forward under EA. That, importantly, means that nothing about the Titanfall franchise or the Star Wars game that's currently in development will change. He also says that Respawn didn't seek out this acquisition because the studio was in financial trouble, but rather because being part of EA will give the company access to more resources.
Zampella himself will still be leading Respawn, and the company will keep creative control to explore new game ideas moving forward. In all, it sounds like nothing will be changing drastically after this acquisition is complete. Respawn will still be Respawn, only it'll have more to work with in terms of technology and other resources.
That's about the best thing you can hope for when a major publisher buys up a beloved developer. We'll see how long this sticks, but for now, we can expect things to proceed as normal with Respawn Entertainment. What do you think of this acquisition? Head down to comments section and let us know!