EA Access launches on PlayStation 4 in July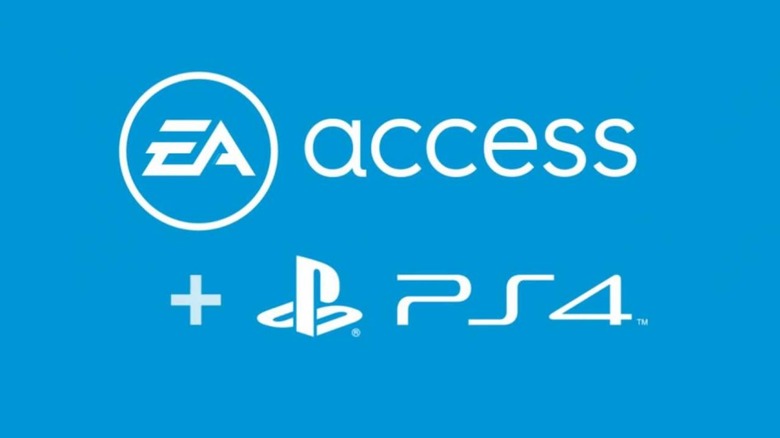 Back in May, Electronic Arts announced that its subscription service, EA Access, was headed to PlayStation 4. This was a big announcement because at that point, EA Access had been available on Xbox One for nearly five years, with Sony declining to let EA put it on PlayStation 4. By the time EA was ready to make that announcement, many PlayStation 4 owners probably figured that EA Access would never come to their console of choice.
So, this long overdue launch is exciting for fans of EA's games, but there was just one problem with that reveal: EA didn't actually give us a specific release date. Instead, the company simply said that the service would launch at some point in July. Today, we're learning when, specifically, EA Access will land on PS4.
EA Access will arrive on Sony's console on July 24th, giving you just under a month's wait left. We're not sure that there's anyone counting the minutes until EA Access is available, but if that's something you're interested in following, EA has popped a handy little countdown timer up on the EA Access website. You can also enter your email on that page to be alerted when subscriptions become available.
On Xbox One and PC, EA Access runs $4.99 per month or $29.99 per year, and it's safe to assume the PS4 version will follow the same model. A subscription to EA Access gets you a few different perks of note, such as access to "exclusive early trials" of upcoming games from the publisher. You'll also get a 10% discount on digital copies of EA games, season passes, DLC, and – for the FIFA fans – Ultimate Team content.
The main draw for most, though, will be the library of games you can tap into when you subscribe to EA Access. While the most recent EA games typically aren't included in EA Access (those are reserved for Origin Access Premier on PC), there is a pretty solid collection to peruse nonetheless. Ultimately, it's up to you decide if EA's library is worth a subscription like EA Access, but you could do worse than $5 per month.