E-Ink Traffic Signs Debut In Australia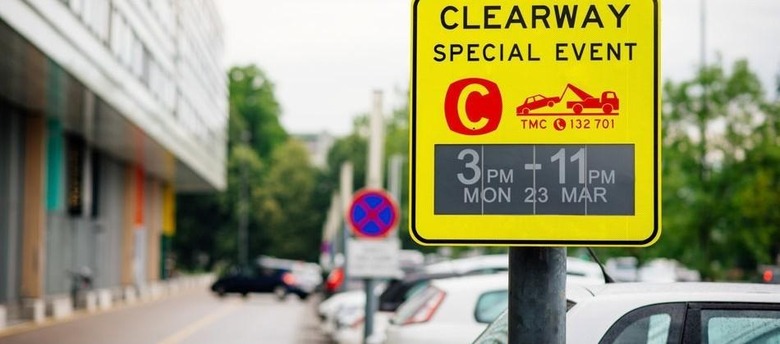 The same technology used on the display of your Amazon Kindle is now appearing in traffic signs in Sydney, Australia. While e-ink may not have the same visual punch as the OLED display on a smartphone, the technology is great for its low power consumption and easy visibility in various lighting conditions. That's probably the exact reason the Australian Road and Maritime Services (RMS) has gone with e-ink in traffic signs used for special events, which need to be updated frequently and easily seen by drivers.
The signs can be updated at any time due to their 3G connection to the government's servers, meaning they can display real-time information about parking or traffic conditions. There's also a light attached so the screens remain visible in the dark, and the signs are paired with solar panels for electricity, with the city saying they're 100% self-sustainable.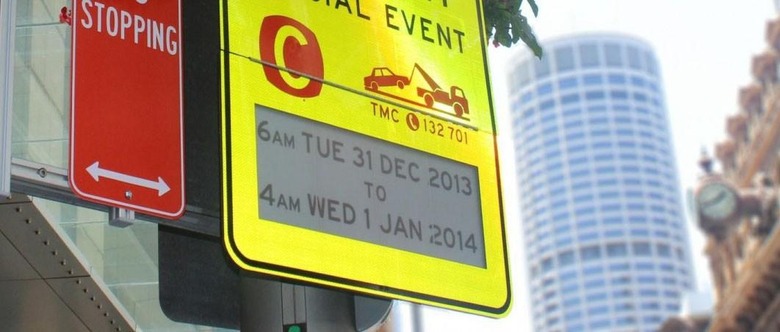 While the minimal energy impact and improved visibility are definite bonuses, it's the benefit of flexibility that can't be overstated. Visonect, the company that developed the signs for Sydney, says its research showed that the city of Los Angeles spends up to $9.5 million each year on signs for temporary parking restrictions. With signs that can be updated almost immediately when rules change, it saves the city time and money, and drivers from the hassle of confusing signage.
Visonect also outfitted the signs with features such as anti-tampering and location detection, to deter people from messing with them or trying to steal them. The company imagines improving the signs in the future with features such as sensors for proximity and temperature, allowing them to display more relevant information.
SOURCE Visonect