E Ink creates full color ultra-low-power electronic paper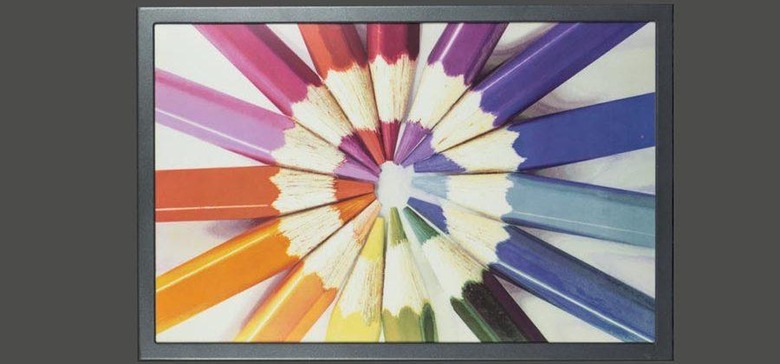 E Ink has announced its new Advanced Color Paper, the first electrophoretic ("electronic paper") display able to produce full color sans the aid of a color filter array. Most people are familiar with monochromatic e-ink displays, the kind you find in ereaders like the Kindle. This newly developed display is similar in many ways, but provides a full color gamut (which includes the eight primary colors).
E Ink's new color display, called ACeP for short, uses virtually the same technology as the black and white displays you find in ereaders; says the company, this is the first time it has been able to offer full color with every pixel, leading to rich color saturation. Despite the new color capabilities, ACeP is said to retain paper-like readability in various light conditions, the biggest draw for e-ink displays.
In addition, this new color display has the same ultra-low-energy usage as monochromatic alternatives, paving the way for high-quality, heavily pigmented colors in ereaders without sacrificing their ultra-long battery life.
Because the new color ePaper display uses a single backplane, ACeP are 'commercially viable.' So far, E Ink says it has created multiple 20-inch ACeP displays with a 1600 x 2500 resolution. The first anticipated applications for the technology will be "digital signage."