E FUN's new Nextbook Ares tablets tout Verizon 4G LTE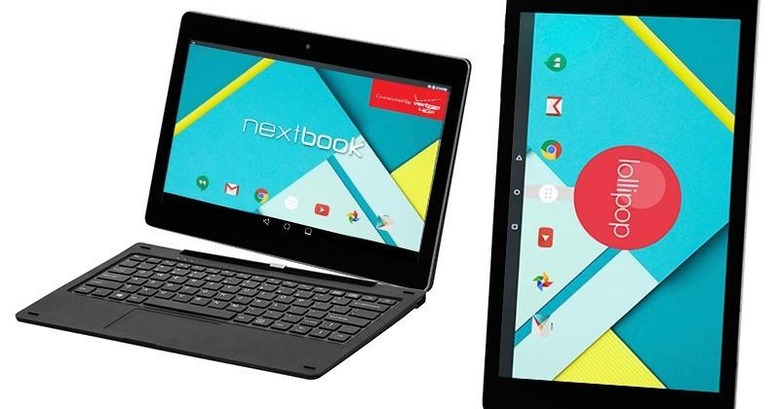 We are all growing more connected these days, so much that even users of budget tablets sometimes expect Internet connectivity anywhere they go. That combination is exactly what E FUN, who claims to be the second largest vendor of detachables or 2-in-1 tablets, is promising to offer with its two new Android-powered Nextbook Ares tablets. Though coming in different sizes, the Nextbook Ares 8L and Nextbook Ares 10L are like peas in a pod, sharing many features together, including connectivity with Verizon's 4G LTE network.
The Nextbook Ares 8L is actually pretty much the same Nextbook Ares 8 that was announced last June. It's only practical difference is that it comes with support for 4G LTE via Verizon's network. That means it is powered by the same Intel Atom Z3735G and has the same 1 GB of RAM. The 8-inch display reaches HD resolutions of 1280x800. Storage is capped at 16 GB but also has a microSD card slot for 64 GB more. This tablet runs Android 5.0 right out of the box, a box that doesn't really come with much inside.
The Nextbook Ares 10L is slightly new and more to E FUN's usual flair. It is the manufacturer's first 10-inch Android 2-in-1 tablet. It is pretty much the same as the Ares 8L inside with some differences, like, of course, the larger 10.1-inch screen and an Intel Atom Z3735F processor. It's selling point, however, is the Pogo Keyboard that ships with the device, turning the tablet into a productivity machine. That keyboard has two USB ports for more connections.
The two tablets are being sold at select Walmart outlets and can be purchased either standalone or with a Verizon subscription. The Nextbook Ares 8L goes for $144 or $4.88 with a two-year contract while the Nextbook Ares 10L costs $193 or $9.88 for the same period.