E FUN Nextbook Windows 2-in-1 hits pricing milestone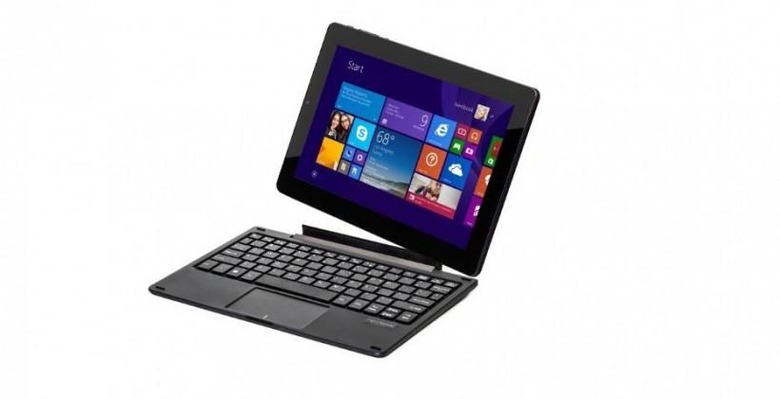 E FUN has taken the wraps off a new 2-in-1 Windows tablet aimed at the budget-conscious market, saying its product is the first of its size to be loaded with Windows and offered for less than $200 USD. The newest E FUN Nextbook was made in close development with both Intel and Microsoft, says E FUN, and in addition to its detachable keyboard is a year of Office 365 Personal and 1TB of OneDrive storage. Not surprisingly given its pricing, the laptop will launch through Walmart and Sam's Club.
The convertible tablet/laptop features impressive specs for its price, offering a 10.1-inch IPS display with multi-touch, wide viewing angles, and a resolution of 1280 x 800 pixels. This is joined by a POGO-connection keyboard that can be detached, transforming the machine from a laptop to a tablet.
Under the hood lies an Intel Atom 1.83GHz quad-core processor, 1GB of RAM, and 32GB of internal storage, as well as a microSD card slot with support for up to 64GB. The battery has a capacity of 6,000mAh; there a micro USB port, mini HDMI, combo audio jack, 2MP front-facing webcam, 3-axis g-sensor, Bluetooth 4.0, and 802.11 b/g/n WiFi.
The Nextbook will be up for pre-order on October 23 on Walmart's website, and will be available in-store the middle of next month, followed by Sam's Club sometime in December. The machine is priced at $179 USD. Check out the video above to see the device in action.
SOURCE: PRNewswire