E Fun Nextbook 10 2-in-1- Windows Tablet supports Windows 10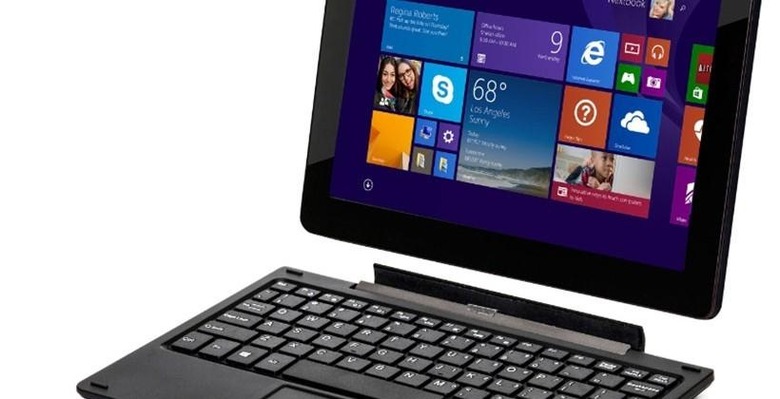 E Fun has rolled out a new 2-in-1 Widows powered tablet that can be a notebook or a tablet for use on the go. The device is called the Nextbook 10 and it comes out of the box with Windows 8.1 as the operating system. Many people don't care for Windows 8.1 and its weird style, the good new is that the machine will be eligible for a Windows 10 update when that OS launches soon.
The Nextbook 10 2-in-1 has an Intel Atom Z3735G processor with 1GB of system memory inside. Storage is to a 32GB drive with a microSD card for storage expansion. As thin as the machine is, I would assume that storage is solid state, but the manufacturer does not specify that.
The 10-inch IPS screen has a resolution of 1280 x 800. The notebook is fitted with Bluetooth 4.0 and has integrated WiFi. Content from the screen can be output to a TV via a Micro HDMI output. Nextbook also fits the device with a micro USB port for increased storage capacity.
The front camera is a 2MP unit and the Nextbook 10 2-in-1 also has a 2MP rear camera as well. To support gaming and other apps, the machine has a 3-axis g-sensor. The detachable keyboard includes a pair of USB ports for attaching more storage or accessories like mice or printers. Power comes from a 7000 mAh internal battery good for up to seven hours of use. The Nextbook 10 is available now at Target stores for $219.99.
SOURCE: Nextbook