Dyson Airwrap Is The $500 Hair Styler You Can't Help But Covet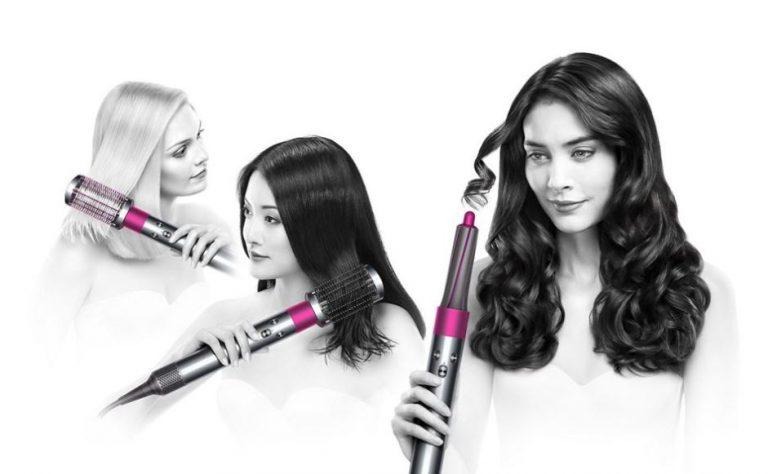 It isn't controversial to say that most of us associate Dyson with vacuums. Though vacuums make up the company's core business, Dyson has also branched out to hair care in recent years. Back in 2016, it launched its Supersonic hair dryer, and today it's following that up by introducing an intriguing new hair curler called the Airwave.
The Airwave is powered by the Dyson digital motor V9 – the same motor found in the Supersonic – and curls hair using something called the Coranda effect. You can get an idea of how the Coranda effect works in the videos below, but essentially, air is pushed through the gaps in the curling attachment to create something resembling a mini vortex, pulling hair in and wrapping it around the attachment.
The benefit to using air like this is that the Airwave allows you to curl your hair at lower temperatures than a conventional curling iron. High heat isn't good for hair, as anyone who has kept a tuft a hair wrapped around a curling iron for too long can likely confirm. The Airwrap still gets hot, of course, but it doesn't get into extreme territory, thereby preventing damage.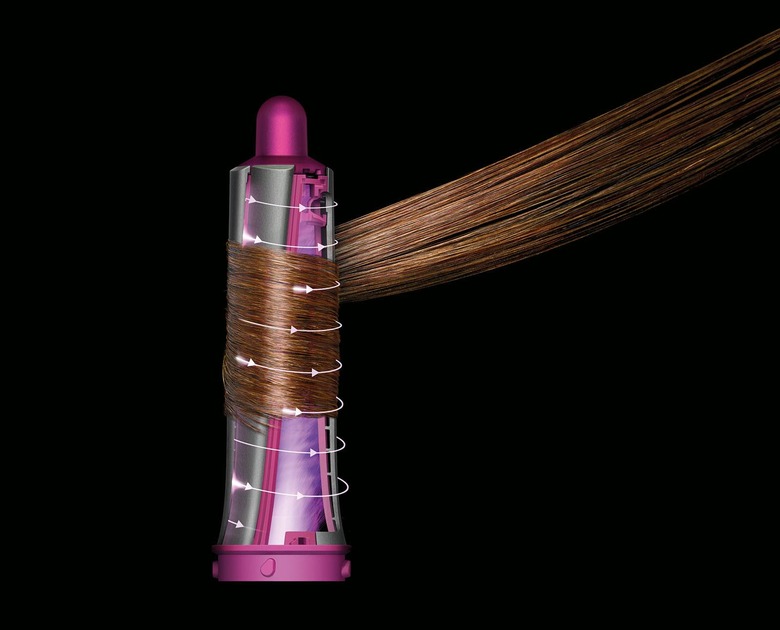 Even though its hair curling abilities are likely the main draw for a lot of people, the Airwave is capable of more. It ships with a number of different attachments that all utilize air in one way or another, whether that's the volumizing brush or the two different smoothing brush heads, which can help get frizzy hair under control. Depending on the package you buy, there's even a drying attachment, so this could presumably replace both your hair dryer and your curling iron.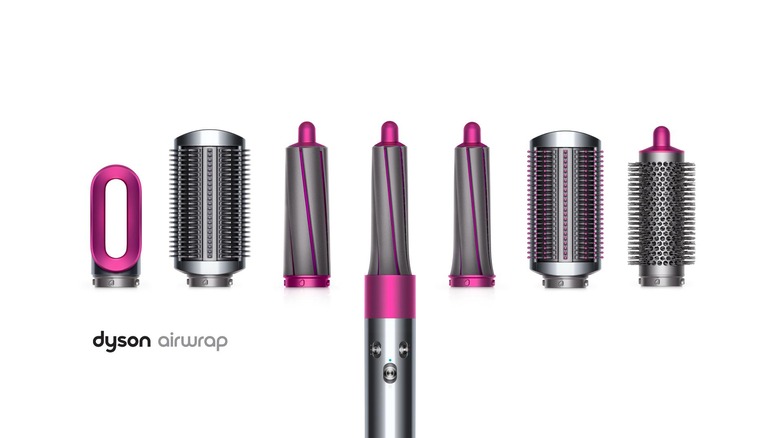 While the Airwave sounds like a great solution to curling hair without extreme heat, here's where the pain comes in: Dyson is offering the Airwave in three different packages, and none of them are particularly cheap. Two bundles – Smooth + Control and Volume + Shape – cost $499.99 each, but if you want the Airwave and all of its different attachments, you'll need to shell out for the Complete package, which runs $549.99. The Airwave is available today from Dyson's website.