DxO ONE iPhone camera add-on gets Wi-Fi remote, waterproof case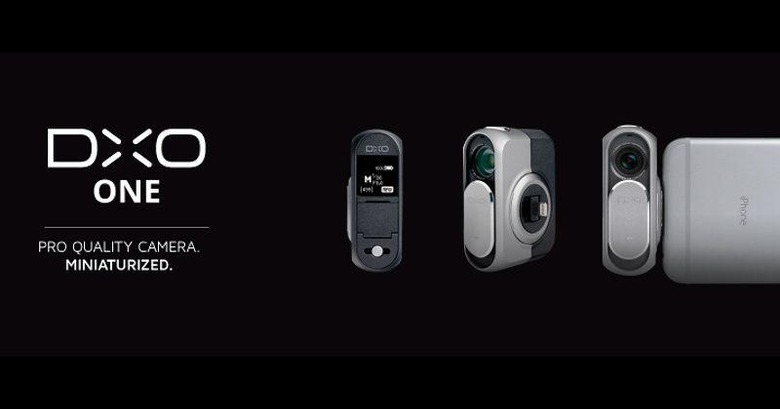 DxO may be better known for its reviews and benchmarks of digital cameras, especially smartphone cameras, but last year it decided to get into that market itself with the DxO ONE, a camera attachment for the iPhone. Keeping to its promise to add value to the accessory long after it was launched, DxO is announcing, right before IFA 2016 shifts into full gear, a version 2.0 software update that will bring a much-needed Wi-Fi Remote Control capability to the device. Plus, it is also announcing new Outdoor Shells that will let you use the DxO ONE under any condition, even under water.
The new Wi-Fi remote functionality goes in line with DxO's attempts to allow the camera to function even when detached from an iPhone. Somewhat ironic considering it started life as an accessory you actually had to attach to one. Last March, an update gave the camera some independence and now it is taking that further. Users can initially connect the DxO ONE and an iPhone via a Lightning connector and then camera accessory will be able to share the Wi-Fi credentials stored on the iPhone. This would let the DxO ONE immediately connect to any Wi-Fi network the iPhone is connected to and, should there be no such network available, connect to the iPhone via an ad-hoc network.
That last bit comes in handy with the new accessories for this camera accessory. that DxO is also unveiling. Called the Outdoor Shell, these cases do as their name says, make the DxO ONE fit for the great outdoors. That usually translates to some rugged properties, including water resistance or proofing. Users have a choice between two back doors, one with a rating of IP67 and is simply splash proof, and another with water proofing at work up to 45 m in depth.
The shells, which come in seven color options of yellow, coral, lime, olive, black, white and lagoon, will cost $59.99. The 2.0 software update, which rolls out starting mid-September, is, of course, free of charge.